Sheffield has a new council leader but the Cabinet still contains councillors who conspired with council officers and Amey to use draconian anti-trade union laws to attempt to send street tree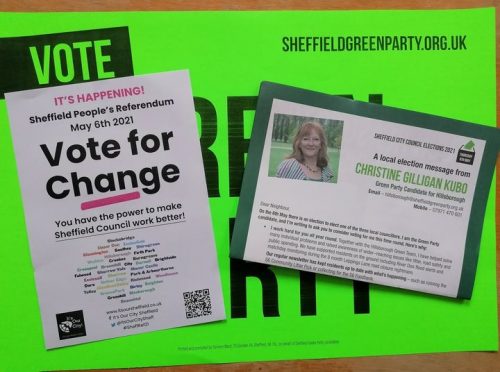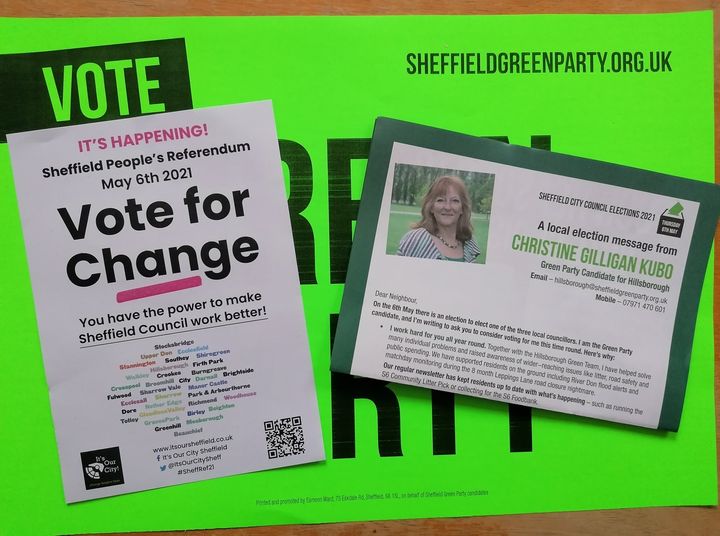 campaigners to prison. Simply for peacefully protecting healthy street trees.
Little has changed and Labour could be on track to lose their majority on May 6th, creating a No Overall Control council. Sheffield could then remain a No Overall Control council for some time – it may well become the new normal here with 3 sizeable party groups on the council: Green, Labour and Lib Dems.
No Overall Control means political parties will have to work together. This dovetails perfectly with the citywide referendum on the same day to change from the "strong leader" model to a modern committee system where all 84 councillors have a say in how the city is run. The referendum offers a return to collaborative working within the council.
The independent "It's Our City" campaign brought a 26,000 signature petition to the council to trigger the referendum. It was formed by people outraged by the treatment of street tree protesters and the "one party state" rule of Sheffield. Their campaign slogan sums up the current state of local democracy – "Vote for Change".