About 7500 households in Broomhill, Broomfield, Endcliffe, Summerfield and Tapton will get an extra ballot paper in the upcoming elections to choose Yes or No to the adoption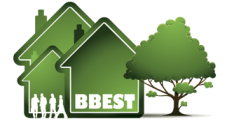 of a Neighbourhood Plan. Neighbourhood planning was introduced in the 2011 Localism Act. It gives communities the statutory power to make planning priorities for their area, and to engage in community development projects.
The plan has been developed by the dedicated BBEST team of volunteers over 7 years – but more council support and priority could have moved the process forward much more quickly.
The plan document begins with a foreword from former Lord Mayor Magid Magid who was a steering group member from 2018-19: "The Broomhill community is vibrant and diverse. Many people who live here work or study at the expanding universities and hospitals. The pace of change brings pressures that can threaten the character of communities and neighbourhoods. A group of volunteers have recognised the need for a neighbourhood plan to manage that change and build in community protections."
The BBEST group wanted more in the Plan but legislation, and the process, led to aspirations rather than policies for such items as better care of the environment, traffic reduction and student housing policy.
Green Party ward councillors have offered support to the knowledgeable, dedicated and patient BBEST team throughout this process. This is the first of 3 Neighbourhood Plans – the Dore and Kelham Island & Neepsend plans are making significant progress.
Find out more about the BBEST Neighbourhood Plan at http://bbest.org.uk.  I believe it will help ensure that the BBEST area continues to be attractive, diverse and vibrant, rather than being spoiled by inappropriate changes. I urge those who have a vote to vote Yes on May 6th!
Brian Holmshaw
Broomhill & Sharrow Vale ward candidate, Green Party