Callum Sweet is the Green Party candidate for Stannington ward in the local elections on May 6th 2021.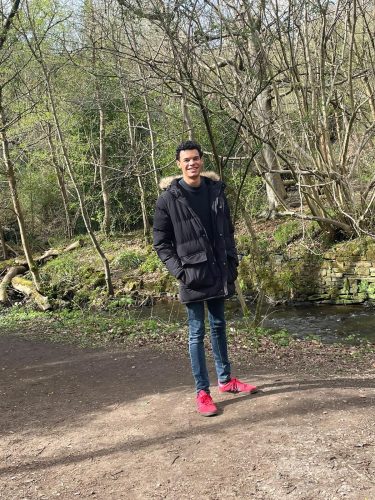 Stannington ward has some of the most beautiful green areas within Sheffield and those areas attracted me to moving to the ward in 2019. I then quickly became involved with the community, working in a local school.
As someone who is both a Young Green and a person of colour, I believe I can give people who may identify similarly to me a stronger voice and greater representation on the council. I am especially keen to support those within our communities who are also minorities; who may feel like their voice isn't heard or valued by people who don't share or understand the reality of their lived experiences. I feel that I will bring a different perspective to the councillor group on issues pertaining to race, age and class while advancing our campaigns for social and climate justice across Sheffield. Young people are under-represented in local politics and there is a growing group of young Green candidates across the country who are supporting each other to take action on the climate crisis by standing for election.
There are many issues within the ward that need a close Green eye including the Loxley Valley Township which threatens our green space. Plus the new Lidl being built on Stannington Road that could create traffic jams on an already congested road, emitting more pollutants close to our valued green spaces, Rivelin Valley and Loxley Valley. I believe that now more than ever is the right time to elect a Green councillor for Stannington.
The Green council budget proposals for 2021/22 offered a manifesto for council action to address the climate emergency 
Callum joins all Green party candidates in supporting the Sheffield People's Referendum for democratic change. Vote for Change on May 6th!