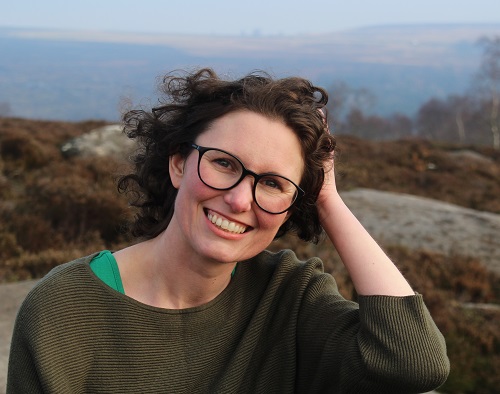 Bex Whyman is the Green Party candidate for Dore & Totley Ward in the local elections on May 4th 2023
I have lived in Totley for a little over a year and I can happily say that I have never felt so welcomed into the area. People are so friendly and supportive. I moved around a lot during the time that I ran for South Yorkshire Mayor and it gave me an understanding of the different areas around Dore and Totley
Standing for South Yorkshire Mayor in 2022, where I was in second place in Sheffield, opened my eyes to the clear difficulties with public transport. I have a passion for improving public transport and I will do everything I can to change the way business is done and ensure that buses are run for people, not profit. Transport is integral to how we move in this county, it's close to my heart as I desperately want to follow my dreams and be able to visit family in the most sustainable way I can. We need to bring buses under public control and support this with improved infrastructure. Say no to more road schemes and create better, integrated tram and rail services in South Yorkshire.
I'm free to stand up for local people and truly represent the Dore & Totley community. In place of party bosses, I will be accountable to the people that make this area so vibrant. Instead of consultation, I will always insist on conversation. By pooling knowledge and combining willpower, we will work together to honour and embrace the opportunities presented by greening the interconnected systems that sustain our livelihoods. Greater conservation of energy coupled with lower impact energy sources, a transport system that gets us all moving, and jobs and skills that will support a thriving future.
You'll sometimes find me in Coffe on the Corner, always happy to have a chat about what needs improving and how we can continue to support each other. I've recently volunteered at Transport 17 who provide group transport services to older and vulnerable people. It's heartening to see the very visible impact it makes on people's lives when they would ordinarily be stuck indoors. 
I hope you will vote for me in May and give me the opportunity to hold open conversations and take your voice into the council.
Sheffield Council agrees budget in first budget meeting since committee system.