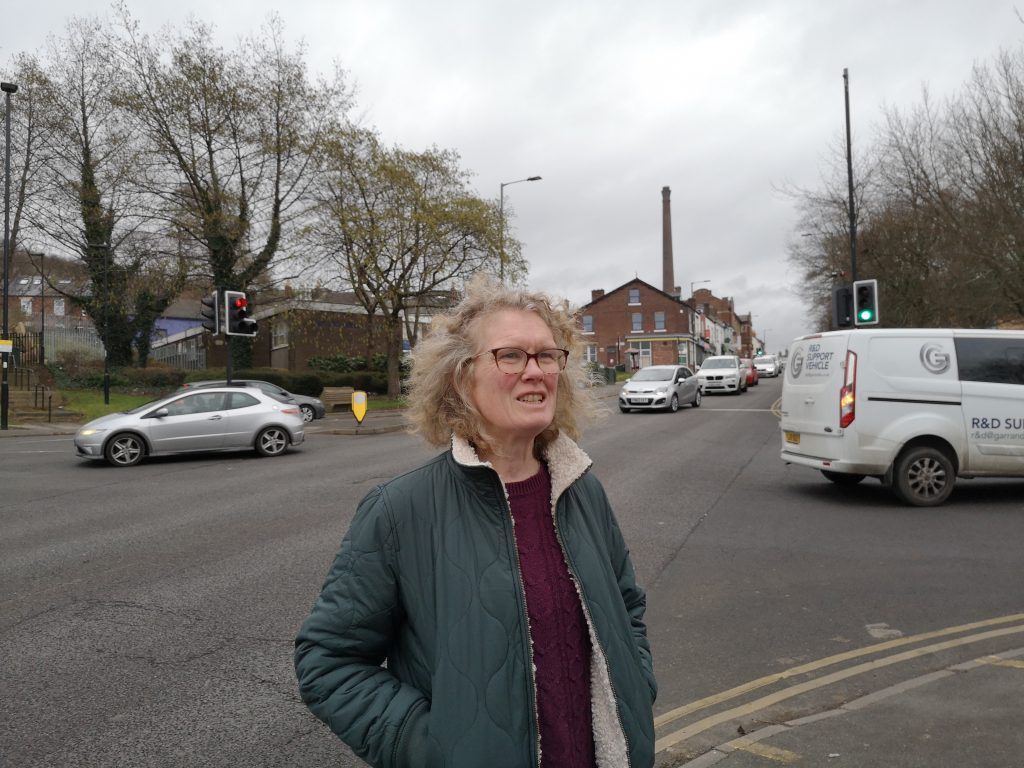 Ruth Flagg-Abbey is the first choice Green Party candidate for Manor Castle Ward in the local elections on May 4th 2023. You have 2 votes to elect 2 councillors this year. Our second candidate is Catherine Fish.
I have lived in the Norfolk Park area of the Manor Castle ward since 2011. I have worked for various public sector organisations, including the NHS and South Yorkshire Fire and Rescue, having previously worked as an advisor at Citizens Advice and as an academic librarian.
My passion for the green landscape of the city of Sheffield led to me joining the Green Party after taking part in the campaign to save our local trees in the Norfolk Park area. I think that our Council should reflect the best of Sheffield; our care for others, our strong sense of community and our plain-speaking approach to life, together with the values that led me to join the Greens; concern for the environment and a belief in a fair chance for everybody.
I am a keen cyclist, walker and user of public transport, and have been fortunate to be car-free (since 2017). I am particularly concerned by the poor air quality in Sheffield and the effect it has on our health and the health of children in the city. If elected, I would welcome the chance to dedicate myself full-time to the needs of Manor Castle ward, and to help to bring the values of the Green Party to Sheffield City Council.
The least pedestrian friendly junction in Sheffield
Sheffield Council agrees budget in first budget meeting since committee system.