Highlighting our Achievements and other Good News stories
Sheffield City Council carried a motion to declare a Nature Emergency and produce a citywide Nature Emergency Action Plan.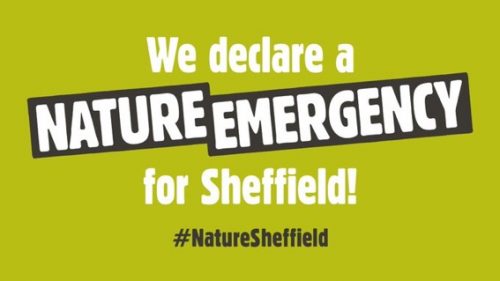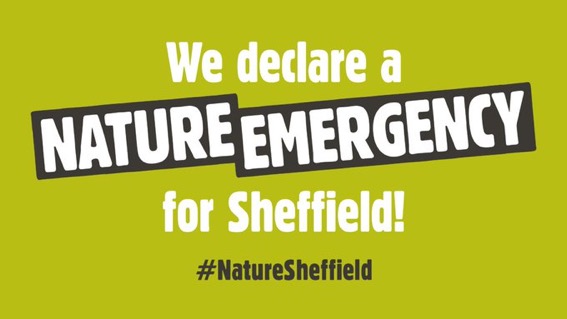 The motion was brought by Sheffield Green Party, who added a further amendment alongside another from Sheffield Liberal Democrats – the motion and both amendments were all carried unanimously with full cross-political party support.
Labour/Green Co-Operation Agreement Marks New Era of Collaborative Working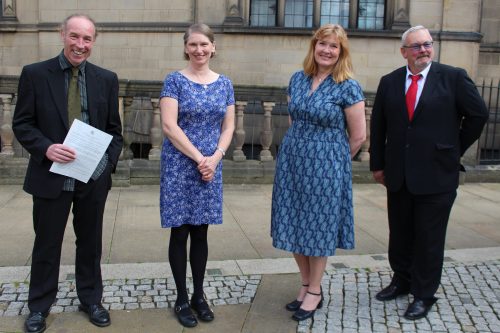 Following the local elections on 6th May Sheffield where no party has an overall majority, political parties have been in discussions to ensure the council has stability and effective leadership needed to lead the city's recovery over the next year. Both Labour and Green groups are committed to working in an open, inclusive and democratic way and ensuring the council has stability and effective leadership.
Loxley Valley Planning win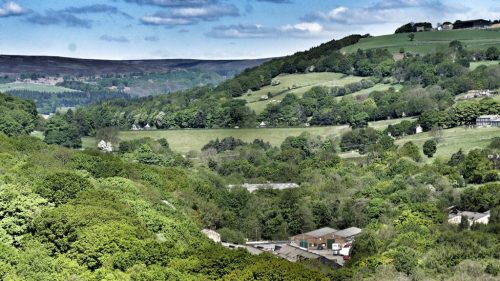 The Inspector, Martin Whitehead, has dismissed the appeal by Patrick Properties against the city council's refusal of planning permission.
His decision was long and complex, running to 22 pages. But the headline version is that he has ruled that development of 300 houses on the proposed site in the Loxley Valley would substantially harm important Green Belt countryside, and would have changed the character of the Loxley Valley.
now:
There's a lot of hard work to come as we try to find the acceptable solution to the dereliction in the valley.
The Merging of Sheffield Industrial Museums and Museum Sheffield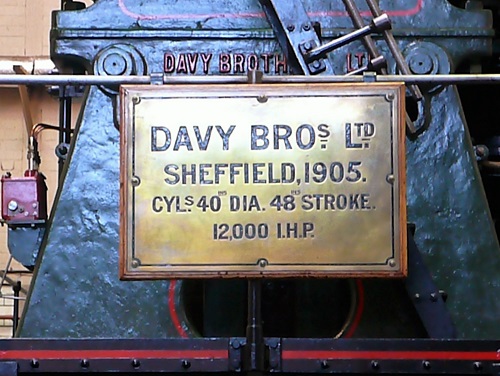 Sheffield Green Party congratulates Sheffield Industrial Museums Trust and Museums Sheffield in a long overdue move to merge into one trust. A decision was made in the 1990s to divide up the collection, and many staff regretted, and actively opposed, the split. The industrial collections were artificially separated from the social history collections, which meant that the various stories of Sheffield could not be told properly by either trust. It led to a lack of national and regional profile, and was a contributing factor to the big loss of jobs 10 years ago when national funding was directed to Leeds Museums Service instead.
Sheffield Green Party would also like to applaud the ground breaking work on increasing disability access that Sheffield Industrial Museums Trust has been doing over the past few years at Kelham Island and Abbeydale Hamlet. Working closely with local disability campaigners, the trust has improved physical access, and provided more inclusive information and interpretation. We hope this co-operative and consultative model continues under the new combined Sheffield Museums Trust.
Food Bank Deliveries
Green Party members have been the lynchpin for Friday Food Bank deliveries from Gleadless Valley Foodbank. Gleadless Valley Greens provided the volunteers for a collection for the foodbank at Aldi Meadowhead.
Opening Hours of Recycling Centre Extended
Councillor Paul Turpin successfully got opening hours at the Blackstock Road Recycling Centre extended to cover 7 days a week during the first lockdown, and won parking restrictions on Blackstock road near the entrance to the recycling centre to avert traffic chaos and potential accidents.
Multiple City Ward Achievements
Active transport infrastructure improvements made throughout city centre after years of campaigning and calling for Sheffield to build back better.
More bike parking in city centre after years of campaigning.
Saved two decent quality Norway maple trees on Arundel Street from being felled unnecessarily, as part of the redevelopment of the old Sheffield Hallam Science Park.
Partial temporary pedestrianisation of Division Street.
City ward councillors funding planters with bike locks e.g. on Nursery Street.
Many businesses helped to claim grants during lockdowns.
Last piece of Highfield's new play equipment was installed this year in Duchess Road Pocket Park. The money for this would not have been granted without the work of Green Party councillors.
More pedestrianisation of city centre in the pipeline, after years of campaigning.
New cycle stands were installed by ward pot funding in Peace Gardens.
Council starting to roll out e-bikes and e-cargo bikes internally and to Sheffield businesses after our campaigns.
Successfully limited early morning alcohol sales in some new applications in the city centre.
More community policing set to be funded by council after years of GP budget amendments and campaigns for this.
Opposed the visit of hate preacher to Sheffield, whose booking was later cancelled.
Proper Democratic Scrutiny in the House of Lords
Natalie Bennett has worked tirelessly in the House or Lords alongside Jenny Jones to ensure proper democratic scrutiny of Brexit and Covid-19 actions as the government sought to rush through legislation. Natalie's work in 2020 is detailed in here Green World.
Hanover Towers Answers
Green Cllrs Kaltum Rivers and Angela Argenzio supported residents in The Hanover Tower in Broomhall through three years of stress and the inconvenience of living on a building site. It's the only council block in Sheffield to have Grenfell type cladding installed and Kaltum and Angela had to push and push for answers from the council. "The lack of accountability for the errors, oversights and apparent omissions from the various partners and council officers throughout the course of the project is astounding and utterly unacceptable."
Saving the Cobden View Community Garden
Roy Morris and Christina Fashanu supported the "Save the Cobden View Community Garden" group in Crookes, leading to a suspension of the development while a right of way application is considered.
Community Food Garden
Cllr Alison Teal helped create a community food garden at the rear of the Kenwood Hotel in Nether Edge and is supporting the community as a planning application threatens it.
Scrutiny of Planning and Licensing Applications
Broomhill & Sharrow Vale councillors and activists took action on 34 planning and licensing applications in 2020. Delivering thousands of letters so residents were aware of applications. Plus liaising with, and supporting, residents and community groups and submitting objections where needed.
Street Collections
Walkley, Hillsborough and Broomhill & Sharrow Vale ward groups organised two dozen street collections for local Foodbanks in recent months, collecting hundreds of crates of food and non-food items, plus thousands of pounds in cash.
Active Travel
The council has mostly made good use of the money available to implement Active Travel corridors. These are temporary changes that have been made to the road system to accommodate more walking and cycling, which if successful can be made permanent. Pressure from Green Party councillors and activists helped to make this happen.
The schemes that have been implemented successfully are at Pinstone St, Division St, Kelham Island and Attercliffe Rd.
Of course there have been some teething problems with these are being resolved. There are more exciting plans for the City Centre and the Castlegate area, with the applauded Grey to Green scheme being extended.
The next major schemes to be implemented are Neepsend-Kelham-City Centre, Nether Edge-City Centre and the Sheaf Valley Route.
Plans for the enhanced Sheaf Valley Cycle Active Travel corridor are taking shape. Following pressure from Green Party activists the council is to improve the crossing of Wolseley Road at the junction of Staveley Road. This will provide a signalised junction which will prioritise, by detection, approaching cyclists. Waiting and loading restrictions are proposed to restrict parking near to the junction. There will also be improvements to the existing traffic restrictions at Glover Road on approach to London Road. The new layout will mean cyclists can travel in any direction and waiting restrictions are proposed to prevent obstruction from parked vehicles. The changes in waiting restrictions are to facilitate a more appropriate hierarchy of road users which includes enhanced cycle facilities, a sustainable urban drainage system, improved pedestrian links and a relocated taxi rank. The traffic calming measures will slow traffic on approach to a well used cycle and pedestrian crossing and compliment the 20mph speed limit within the city centre.
Improved Train Network in Sheffield
We've already been promised the re-opening of the Barrow Hill line for passenger travel between Sheffield and Chesterfield, covering the east of Sheffield.
Now the Department for Transport has shortlisted Sheffield City Region's application for funding for a new station at Waverley to serve the Advanced Manufacturing Park and the new estates in Catcliffe.
There's a long way to go for a comprehensive train network in Sheffield, but this is a start. Thanks for your hard work, Sheffield City Region!
Dare we hope for Victoria station and the DVR line to Stocksbridge to be reopened?
Air Quality
Good news from airqualitynews.com on Car Sales: Diesel down 38%, Petrol down 21%, Electric up 184%, Hybrid up 55%.
Even so, there were still 72,500 more diesel and petrol sold than EV and hybrid. And where's the really good news? They don't give the figures on how many more people are walking or cycling!
Electric Taxis
SGP is really disappointed that the council has suspended plans to implement a Clean Air Zone because it would have obliged taxi companies to invest in electric vehicles. However, Sheffield council has secured funding for 11 electric black hackney taxis to be trialled by the city's taxi drivers to see how they get on driving on the city's hills. A new black cab will cost £55,000 and there won't be many drivers forking out for one, but at least they'll get a chance to see how good they are for everyone's health, especially the drivers themselves. Also, City Taxis are planning to invest in a complete fleet of EVs. Read more in this Star article. Why not email them to congratulate their decision?
Sheffield City Council's Grey to Green project
Sheffield City Council gets a lot of criticism and justifiably so! But, credit where credit's due! Take a walk along West Bar, Bridge Street and Castlegate in town and view a SCC scheme Grey to Green that is good for wildlife, drought-resistant, flood-resistant, a pleasant place to relax for city-centre residents, re-prioritises active travel and is cheap to maintain. It looks probable that there will be a short extension to the Grey to Green on Angel Street. So, improving the public realm, active travel, and natural flood defences – all three things on which Greens have campaigned.
Sheffield's LED street lights
The recently fitted white LED street lights have come in for some criticism. But figures recently released show that in 2013 the yellow sodium lights we used to have, caused over 17,000 tonnes of CO2 emissions, whereas in 2018, the new LED lights used under 7,000 tonnes. Much better!
Great news for air quality at Sheffield Midland Station
Two train companies are fitting batteries to their trains so they won't be pumping out diesel fumes while they're sat at the platform. Arriva are putting them into most of their Cross Country trains and East Midland will have them in their new intercity trains and the Liverpool to Norwich line. But Northern and Transpennine Express won't have any. Please feel free to contact them to tell them off for carrying on polluting our station.