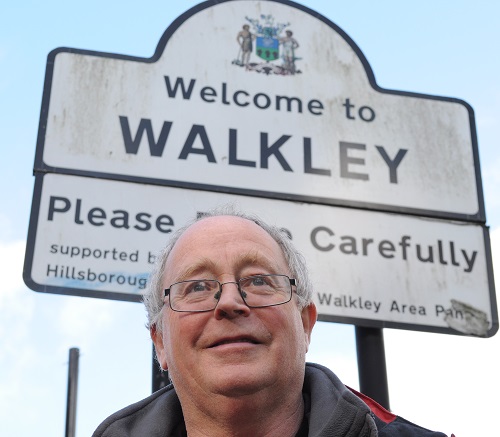 Bernard Little is the Green Party councillor for Walkley Ward.
"I have lived in Upperthorpe for over 20 years and was a Green councillor from 2006-2010 in the neighbouring Central ward.  Among my achievements was to successfully propose that the Council became a Living Wage employer. With my colleagues I campaigned for better quality social housing and greater security for renters. I stood up for better public transport and spoke out against Supercasinos.
I was proud to have led on the initiative to plant thousands of trees alongside community groups across Sheffield. The Green Group argued to keep the City's Highways maintenance  "in-house" instead of the expensive, unaccountable, Streets Ahead contract. It has led to the mass felling of healthy street trees by an increasingly authoritarian Labour Council. There must be full disclosure of the contract and the work brought back in-house as a matter of urgency.
I have been an active member of the Green Party since 1977. Climate change, species loss and inequality are accelerating. Nothing short of a complete change in direction and remaking of our broken democracy is needed. All our futures depend on making such a change.
I live a few hundred yards away from Zest. It's a vital service provider to a local community with many poor and vulnerable people really struggling after nearly 8 years of austerity. Supporting those people and protecting the services Zest provides has to be my priority – maintaining their funding streams is now a constant struggle.
If you have any questions please contact me at bernard.little@sheffieldgreenparty.org.uk
Follow Walkley Greens on Facebook
Follow Sheffield Green Party on Twitter
Follow Sheffield Green Party on Facebook