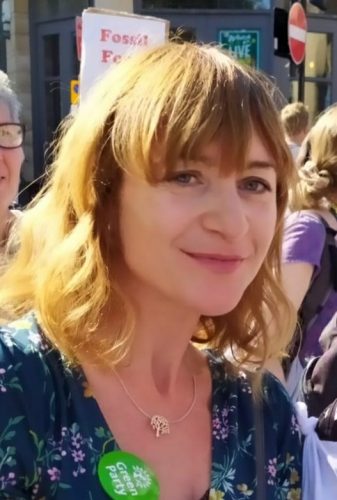 Marieanne Elliot is the Green Party candidate for Firth Park ward in the local elections on May 6th 2021.
I'm a legal adviser and consultant, specialising in employment rights and discrimination. I provide advice and legal support to individuals throughout the city so casework is something I'm very familiar with. I enjoy working with people and offering help and advice during challenging times.
I'm committed to fighting for social justice and a fairer society. Sheffield Green Party Councillors act in the best interests of the residents they represent,they are able to do this unequivocally and honestly and offer a real alternative to the singular Party line followed by Labour Councillors.
I believe that Sheffield deserves a greener and fairer outlook from it's Administration and this can be achieved by electing more Green Councillors. Those elected to the Council should always be striving to listen to residents and represent them.
I'm in favour of a change to the way the Council is run and support a new Committee system rather than the current strong leader model. A reform of the Council's decision making process, together with a more varied Administration would be a positive step forwards for Sheffield. There is huge potential for improved social justice and environmental measures which will benefit Firth Park and the whole city.
The Green council budget proposals for 2021/22 offered a manifesto for council action to address the climate emergency 
Marieanne joins all Green party candidates in supporting the Sheffield People's Referendum for democratic change. Vote for Change on May 6th!