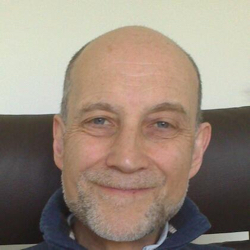 Dave Applebaum is the Green Party candidate for Dore & Totley Ward in the local elections on May 3rd 2018.
I live in Bradway, and work as a professor of mathematics at Sheffield University. I am standing in this election as I am seeking to join other Green councillors in implementing sustainable policies for Sheffield. This could bring our city to the national forefront as an example of a modern 21st century eco -ity using technological advances and renewable energy to transform lives for the better. We need to invest in local businesses to create more jobs in our community and stop the privatisation of council services. We must also focus on care and support for the weakest and most vulnerable in our society, particularly the sick and the elderly.
I support the position of the Green Council group who argued to keep the City's Highways maintenance "in-house" instead of the expensive, unaccountable, Streets Ahead contract. It has led to the mass felling of healthy street trees by an increasingly authoritarian Labour Council. There needs to be full disclosure of the contract and the work brought back in-house as a matter of urgency. I actively support peaceful protest to stop the felling of healthy street trees. The actions of the council seen in this ward and many other locations across the city are simply unacceptable.