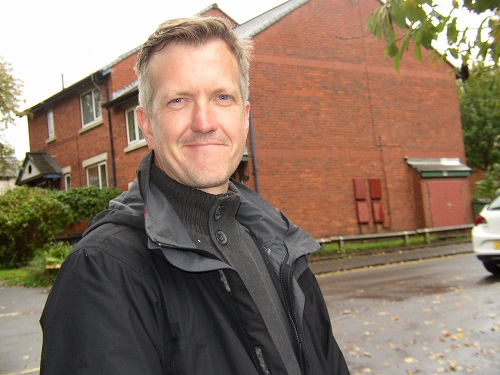 Cllr Paul Turpin has written to the press about allotment fires and smoke.
Dear Editor,
In a brand new study on the effects of air pollution by Harvard University and the Universities of Leicester and Birmingham, it has been established that 1 in 5 deaths globally are due to air pollution. Is it any wonder then that residents in my ward of Gleadless Valley feel compelled to contact me so frequently with pleas for help to tackle the constant smoke in their neighbourhoods from bonfires at local allotment sites?
To minimise air pollution, health experts say toxic air particle levels need to be close to zero. But Clean Air Sheffield (CAS), in conjunction with the University of Sheffield, has three sensors around Carfield Primary School, which sit between Meersbrook and Norton Lees allotment sites. They measured toxic particle densities that were often at dangerously high levels.
For the last 18 months I have been speaking and meeting with local residents, allotment holders and CAS about air quality in Heeley and Meersbrook. I have many photos of huge smoke plumes that residents frequently send to me. That's many fires a day making life difficult for those living within a mile of the allotments. Despite many discussions with council officers, they are still unwilling to do anything to reduce the smoke from bonfires. The allotment fires don't just annoy local residents either; many of the people who contact me are holders themselves and say it is impossible to spend time there when the smoke takes over.
I have tried many routes to solve the problem of smoke around the allotment sites but my latest request was to ask the officers to gather the evidence of air pollution by testing around them. I hope, with evidence, a change to the bonfire policy will be forthcoming. With a change to the policy there should also be access to chippers and education on composting for plot holders, to replace the need for burning.
I love allotments and the communities they create and nurture. I would have one myself if I had the time. I have found great support from allotmenteers and, on environmental and ecological matters, we are often on the same page. Let's make sure that green waste is the nutrition for next year's champion organic tomatoes and is not the cause of increasing illness and bad feeling in the community.
Cllr Paul Turpin
Gleadless Valley Green Party