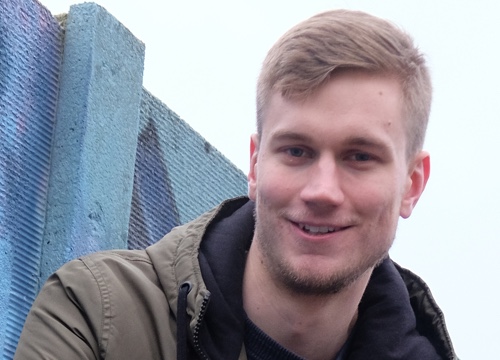 Martin Phipps is councillor for City Ward along with Douglas Johnson and Ruth Mersereau. Martin was elected in May 2018.
Martin sits on the Healthier Communities and Adult Social Care Scrutiny and Policy Development Committee and the Corporate Parenting Board for the Green group in the council.
"I live and work in the city centre, and love living here. I am active in the local community and attend community groups across the city centre, from Kelham Island to Shoreham Street, listening to people and seeing how the Green Party can help.
I am passionate about fighting for a safe city centre with clean air, accessible local healthcare, joined together cycling routes and better public transport.
I work alongside the other Green Party councillors in Sheffield in helping residents, holding the council to account, and calling for changes in council that would really make a difference, such as: protecting tenants on low incomes, helping young care leavers with council tax, calling for an end to private profit in the NHS, more focus on public health, prevention of poor health, and a more holistic approach towards decision making and it's impact on health and wellbeing in the council, transparency in council PFI contracts and making our streets cleaner and safer for children and adults."
Martin can be contacted at martin.phipps@councillor.sheffield.gov.uk and @MartinPhipps13 on Twitter.