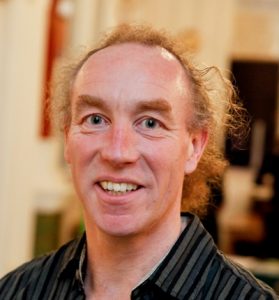 Douglas Johnson is a councillor for City Ward, along with Ruth Mersereau and Martin Phipps.
Elected in 2016, Douglas supported the Green councillors, including Jillian Creasy, Bernard Little and Rob Murphy,  for many years in Central ward.
He says, "I became involved with the Green Party because it was an opportunity to use my skills to make people's lives better. Small-scale practical actions can get real results that make a big difference."
Douglas' background is as an advice worker, previously working for Sheffield Law Centre and  with a private practice solicitor, using the law to help disabled people get access to services. Before that, he worked at the council's Housing Aid Centre, preventing people losing their homes, and at Sheffield Law Centre developing discrimination law. Successes included a ground-breaking discrimination case against the Royal Bank of Scotland, legal action to reverse the cuts to disabled people's bus, tram and train passes in 2014, and saving the homes of many families.
As a councillor, Douglas is a member of the Overview and Scrutiny Management Committee, the Licensing Committee and has also sat on the Health & Social Care Scrutiny Committee and on the Planning Committee.