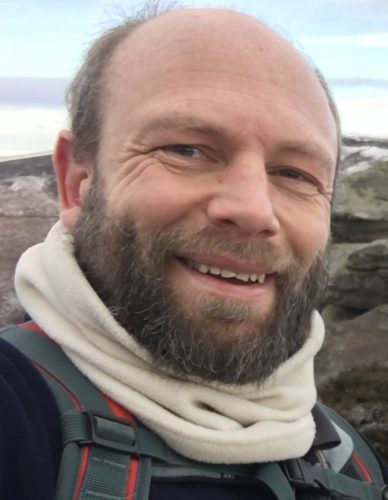 Jason Leman is the Green Party candidate for Ecclesall Ward in the local elections on May 6th 2021.
Hi, I'm Jason and I live in Banner Cross. I'm a father, researcher, and love the outdoors.
As your councillor I would focus on building a green recovery from the pandemic that has affected all of us, and pushed many people into poverty. We need to support our local shops and businesses, encourage people to walk and cycle, and get passengers back on our buses once it is safe to do so. I support the Better Buses campaign which would bring Sheffield's buses back under public control.
We are lucky to live in one of Sheffield's cleanest and greenest suburbs and I aim to keep it that way. I will work to protect the character of our area, along with our street trees and open spaces, large and small. Many of us can do more to reduce litter, pollution and congestion – part of building back better is supporting people to make those positive changes.
I'm passionate about democracy and looking for ways that we can all have more of a say about where we live. Sheffield City Council has done excellent work through the pandemic, but it could be more effective. I'm an active supporter of the It's Our City campaign and hope you will consider voting for a change to a Modern Committee system.
Greens can win in Ecclesall and have strong support across the ward. Every Green councillor makes a huge difference, bringing new ideas and a new energy to our council. Please vote Green this May.
#buildbackbetter
#SheffRef21
For information about Jason and the election campaign please click on the link below which includes contact points for enquiries to be submitted to Jason or to request a window poster:
The Green council budget proposals for 2021/22 offered a manifesto for council action to address the climate emergency 
Jason joins all Green party candidates in supporting the Sheffield People's Referendum for democratic change. Vote for Change on May 6th!