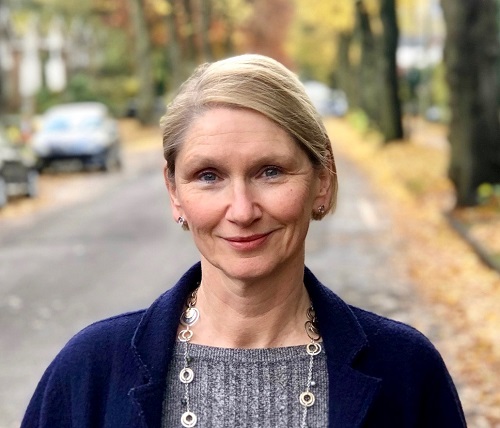 Alison Teal was elected as a councillor for Nether Edge and Sharrow Ward in May 2016 and re-elected in May 2018.
Alison currently holds the Cooperative Executive portfolio for Sustainable Neighbourhoods, Wellbeing, Parks and Leisure. She was previously also on the Children, Young People & Families Committee, the Green City Partnership Board, a board member of the South Yorkshire Pension Authority, and the Corporate Parenting Board.
She is a co-chair of the Cross-Party Parliamentary and Local Government Group on UBI https://www.ubilabnetwork.org/applg
Alison is a member of Sheffield Foyer Advisory Group which provides safe affordable accommodation for disadvantaged young people aged 16-25 https://www.guinnesspartnership.com/care-services/sheffield-foyer/
She is a co-founder of Greens Climate Activist Network https://www.greens-can.earth/
In the local community she participates in a number of groups, including Nether Edge & Sharrow Sustainable Transformation https://www.facebook.com/groups/1095520170870399, Kenwood Community Growers https://www.facebook.com/kenwoodcommunitygrowers, Love Our Streets https://www.facebook.com/groups/362912131088188/, Mums United and Abbeydale Stakeholders Group.
Alison says, "The Green Party is the only party which looks at the challenges we face locally, nationally and globally in a systemic way. We consider how the decisions we make today will affect future generations."
She trained as a Clinical Psychologist in Australia and worked as a Consultant Psychologist and Family Therapist for many years. She returned to the UK in 2013 and settled in Sheffield in February 2014 in Nether Edge & Sharrow. With her daughters close to adulthood she decided it was time to get involved in politics and lobby all levels of government to take action on the Climate and Ecological Crisis. She is passionate about nature, social justice, women's equality, and democracy.
Alison became a founding core member of Save Nether Edge Trees campaign group in 2015 which led to several years of engaging in non-violent direction action (NVDA) to prevent the felling of healthy mature trees. She was arrested for trying to protect trees and also taken to the High Court by Sheffield City Council (SCC) when they applied for an injunction to prevent campaigners' NVDA. She was subsequently alleged to have broken the injunction on two occasions and the Council applied for an order to send her to prison. However, the judge dismissed SCC's case against her.
Alison says, "As a councillor I will continue to campaign for the changes we need to help people now and in the future. I am pleased to have the opportunity to lobby for positive changes within the council for our ward, and for Sheffield."