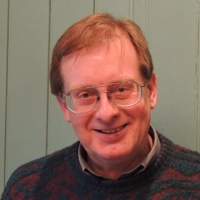 Malcolm Liles is the Green Party candidate for Manor Castle Ward in the local elections on May 3rd 2018.
I live on City road in this ward so have insight into the issues affecting our area. Every week as a volunteer at the S2 Foodbank I see people who have been dealt with badly by central and local government. They are at the sharp end of cuts in health services, education opportunities, and benefits. Yet there are resources present amongst the people of the area which could be brought together to improve living conditions for all.
When my wife and I moved here we were very struck by the lack of transparency offered by our Labour City Council. Many local authorities have made their meetings accessible via the web yet Sheffield does not seem to want its electors to see what happens at council meetings. What are they trying to hide? This lack of transparency is shown by the saga of the Streets Ahead contract where important information has been kept secret on the grounds of "commercial confidentiality".
The Manor is a good place to live: it is easy to get to the city centre by tram or bus, Manor Fields Park and Norfolk Park are valuable and appreciated green spaces. But we also have a significant lack of shops and the snail-like redevelopment of the Park Hill flats is hindering the creation of further social and retail opportunities. If elected, I want to help make Manor an even better place to live and work, preserving and increasing the tree cover in our area which helps reduce air pollution.
I support the position of the council Green group which wants to bring highways maintenance "in–house" instead of the expensive, unaccountable, Streets Ahead contract. Why should the private sector profit from taxpayers money and substantially alter our street scene by felling healthy trees in order to ensure higher profit levels?
I believe in the importance of living in the area I would represent and being accessible to constituents which is why I want to represent Manor Castle on Sheffield City Council. My background includes service as a borough councillor elsewhere over 17 years, and non-executive director posts in health trusts for 12 years.
Manor Castle badly needs councillors who are more in touch with local people, councillors who see it as it is now, not as it used to be 30 years ago. I hope you will vote for me on May 3rd.