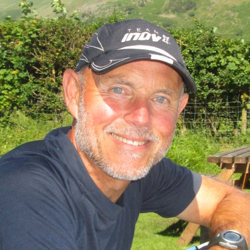 Stewart Kemp is the Green Party candidate for Stannington Ward in the local elections on May 3rd 2018.
"I am relatively new to the area having recently moved from Ecclesall where I stood as a Green Party candidate in the 2016 local elections. I was attracted to Loxley by its beautiful semi-rural character – something I wish to protect.
"I'm now retired but devote much of my time to volunteering in the community. I help young people get their lives back on track through the Sheffield Youth Justice Service, help cared for children through the City Council Independent Visitor scheme and as a school reading mentor, help younger children improve their literacy skills. As a member of the Ecclesall Community Forum I helped to establish a lively social group for elderly residents to tackle local social isolation. I'm also a keen cyclist, fell runner and grandparent!
"I'm committed to a greener, fairer and more compassionate society. I believe that in a country as wealthy as ours we should not tolerate child poverty and crumbling health and adult social care services. I believe many people in Stannington Ward will support a candidate and party willing to fight for social justice and environmental improvement in Sheffield."