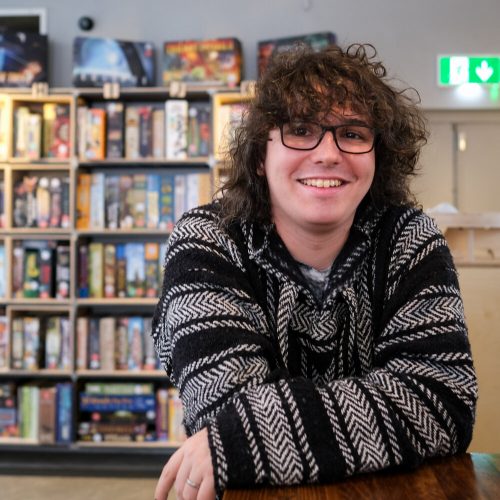 Ash Routh is the Green Party candidate for Walkley Ward in the local elections on May 4th 2023.
I've lived in Sheffield for 6 years, and I've fallen in love with the city – I've settled down and married here. I work as a chef, and volunteer as a cub leader, and I'm passionate about building a fairer, greener future. I'm keen to continue the amazing work done by Bernard in Walkley, and to hold Labour to account for the "serious and sustained failure of strategic leadership" noted in the independent inquiry into the needless felling of street trees that took place citywide when a Labour majority ran our council. I think that the council works best when the parties are all made to work together for the benefit of the city, and electing more greens is essential to ensure this keeps happening.
If I'm elected, you'll gain another councillor who answers to Walkley residents alone. The Green Party does not whip – our councillors are not told how to vote by party bosses. We are free to vote independently, and in-line with the views of those who elect us. Green councillors make a real impact – standing up for communities and pushing forward positive change.
To volunteer to help with the campaign or put up a poster please contact Bernard Little bernard@bernardlittle.org.uk 
Sheffield Council agrees budget in first budget meeting since committee system.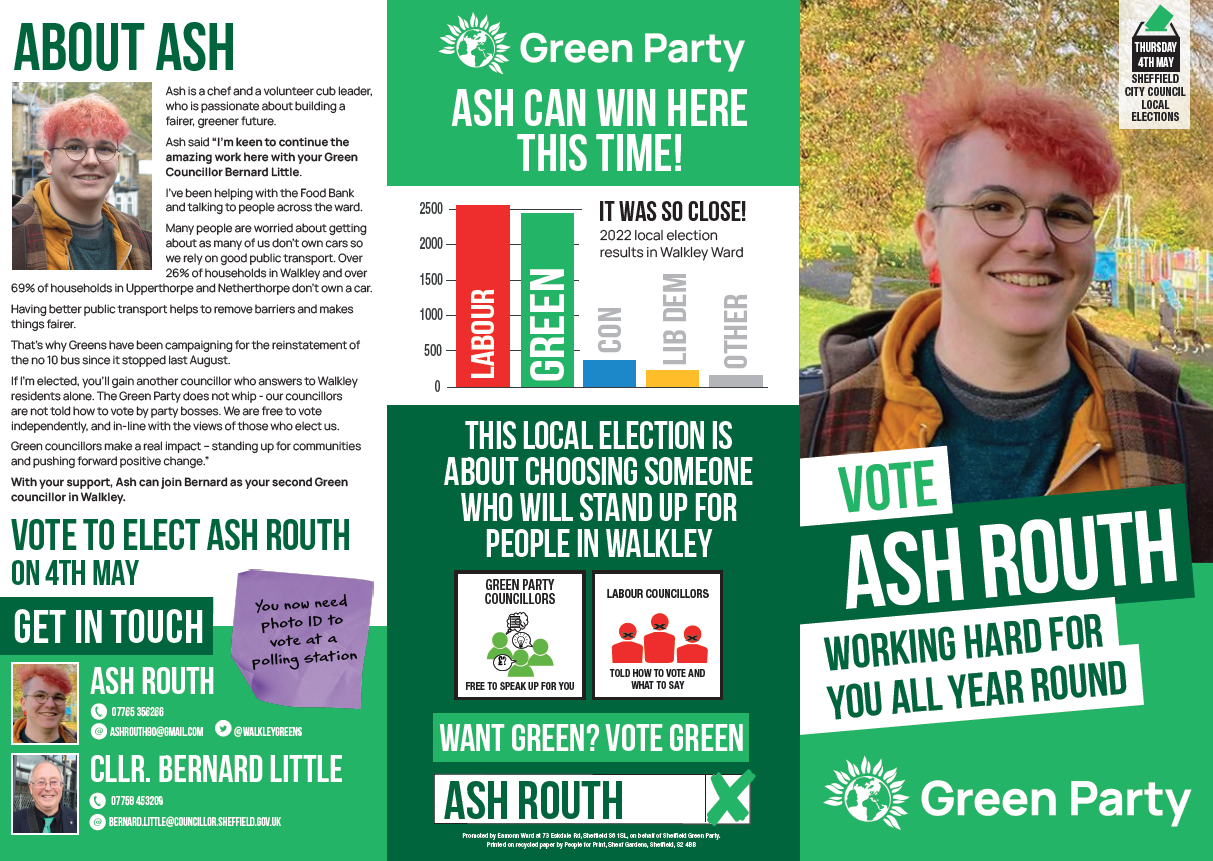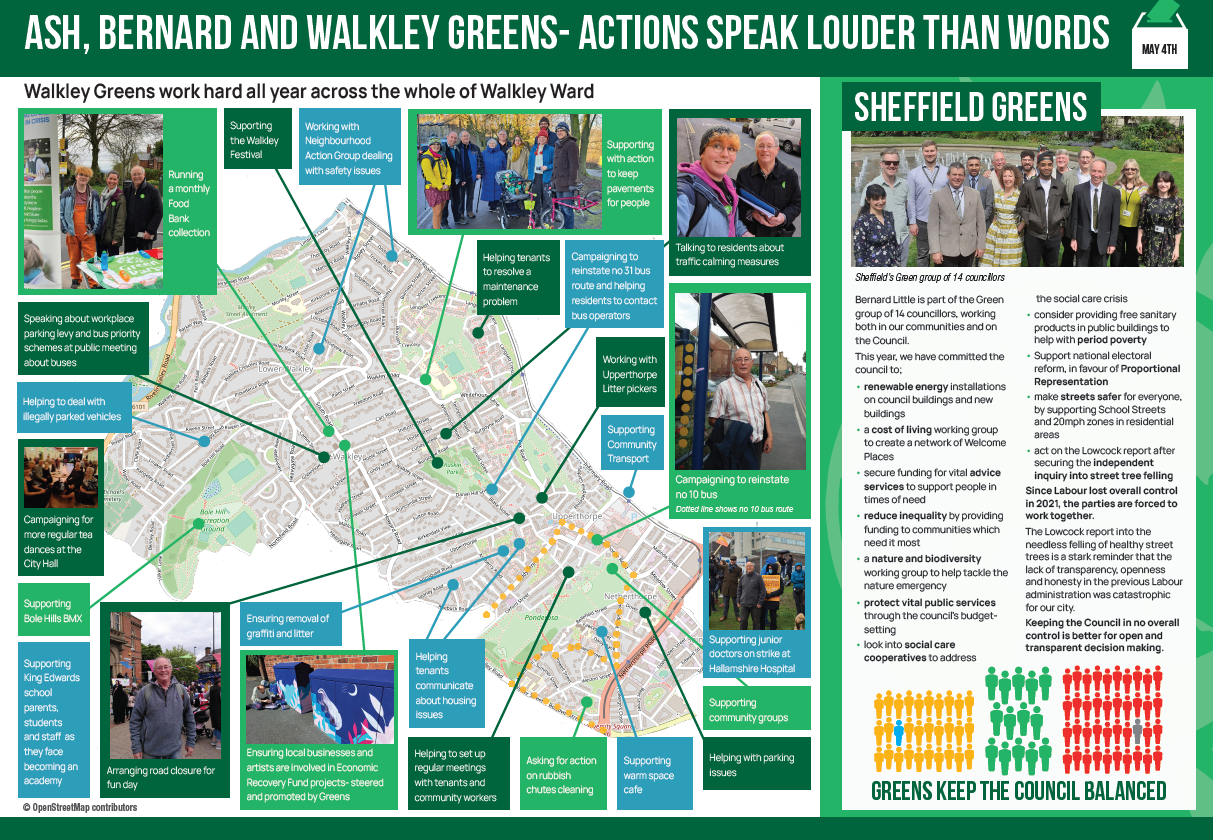 Latest news from Walkley Ward (including newsletters)