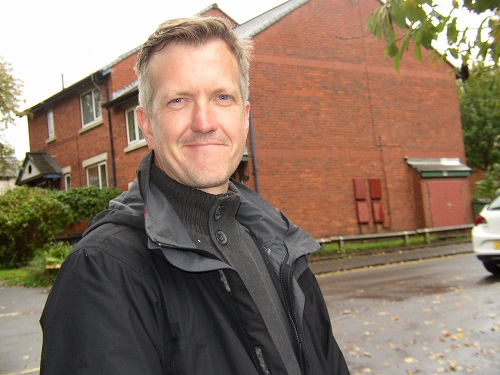 Paul Turpin is the Green Party candidate for Gleadless Valley Ward in the local elections on May 4th 2023. He writes
Dear Neighbour,
It's been a privilege to represent you for the last four years and working for the community I live with, and am part of, has been a real highlight of my life.
I feel like I have made a difference both locally and citywide with the work I have done as a councillor. I am always looking to improve things and make interesting, positive changes in our ward. Whether that's simple things like getting potholes filled and fly tipping collected, or supporting community groups with art projects, events, workshops or youth groups. Or things that alter the future of Sheffield for all of our citizens with work on the climate emergency, how the economy is measured and the priorities that will steer decision-making in the new City Goals, or how the city will be developed over the next 20 years in the Sheffield Local Plan.
I have never shirked from doing things even when the right way is the hardest way, and have never put votes ahead of making the right decisions for our community and city.
I hope you will put your trust in me to represent you in the town hall and in our community for another four years. I will, as always, do my best for you.
Please contact me if you have any enquiries about my candidacy or if you would like to display a poster in support of my campaign via
paul.turpin@sheffieldgreenparty.org.uk or 07825 193462
Sheffield Council agrees budget in first budget meeting since committee system.