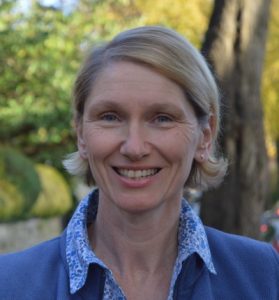 Alison Teal was elected as a councillor for Nether Edge and Sharrow Ward in May 2016 and re-elected in May 2018.
My professional background is in psychology and family therapy and I've worked with enough individuals, couples and families to know how damaging low income, inequality, poor health and lack of opportunity can be to a person's wellbeing and relationships. I've previously been involved in campaigns for social justice, women's equality, the environment, and democracy.
Green Party policies match my own values and priorities. We are the only party promoting ideas that habitually consider systemic factors and the consequences of our actions over the longer term.
In the ward we are currently involved in working towards solutions for Antisocial Behaviour, Air Pollution and Tree Protection. Many residents are also concerned about an increase in Litter.
As a councillor I will continue to campaign for the changes we need to help people now and in the future. I am pleased to have the opportunity to lobby for positive changes within the council for our ward, and for Sheffield.