Nathan Strathdee is the Green Party candidate for Fulwood Ward in the local elections on May 5th 2022.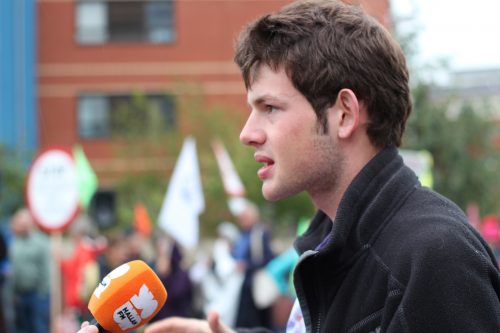 I'm an engineering student at The University of Sheffield with a keen interest in environmental and social issues. As an active member of Extinction Rebellion Sheffield, I have helped organise campaigns highlighting air pollution, the climate and ecological crisis and council inaction on the issue. I am also a member of Engineers Without Borders Sheffield, supporting local projects and promoting engineering focussed on the people and the planet.
As a keen cyclist, runner and climber, I have spent a large amount of my free time exploring the beautiful parks and rural areas that form the borders of the Fulwood ward. These green spaces must be protected.
If elected, I would support the Sheffield Green Party's call for cheaper, more reliable bus services and safer active transport, including 20mph zones in residential areas. I would also continue to hold the council to account for their inaction on the climate emergency.
The Green council budget proposals for 2022/23 offered a manifesto for council action to address the climate emergency.