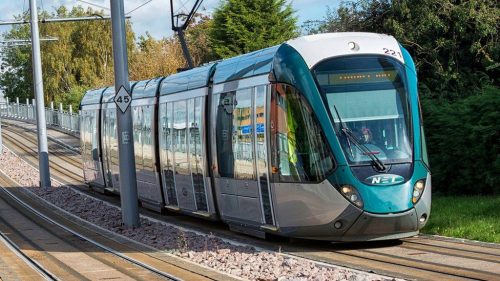 Greens are proposing a multi-million pound investment in public transport, walking and cycling provision across Sheffield as part of their proposals to Sheffield City Council's 2022 Budget.

Councillor Douglas Johnson (Executive Member for Climate Change, Environment and Transport) said,

"This is a budget amendment to reflect the progress that has been made over the last year in setting out plans to decarbonise Sheffield.
"It addresses two of the big sectors of carbon emissions, homes and transport. We note the big step forward to look at large-scale housing retrofit programmes and want to back this up with a new £3 million Carbon Reduction Investment Fund. We also aim to provide genuine support for public transport with an honest approach to the cost of car parking and the real benefits of safe and convenient walking and cycling routes."

This injection of cash would be funded through an Employers Workplace Parking Levy, where large employers pay a small levy on parking spaces, and this is used to fund alternatives to car travel. In Nottingham this has generated over £9 million income a year, which has doubled their tram network, with safer roads, protected cycle lanes, grants to businesses and a better environment for pedestrians.

Green Councillor for City Ward Ruth Mersereau said

"In the Nottingham scheme, small employers offering fewer than 10 parking spaces pay nothing at all. Larger employers offering more than 10 parking spaces pay a fee of £1.17 per day per parking space. There are exemptions for local emergency services, NHS frontline staff and blue badge holders. This would be the model we would be seeking to follow in Sheffield. Other Councils like Leicester and across Scotland are also looking to introduce Employers' Workplace Parking Levies, so why not Sheffield, if we actually want to generate more money to invest in public transport?"

In other proposals, Greens are calling for Councillors to set an example by removing their ability to claim parking expenses, unless they are a Blue Badge holder.

"It is important that Councillors walk the talk and not have subsidised private car travel that is not available to the vast majority of people in Sheffield" said Cllr Alison Teal (Executive Member for Sustainable Neighbourhoods, Wellbeing, Parks and Leisures).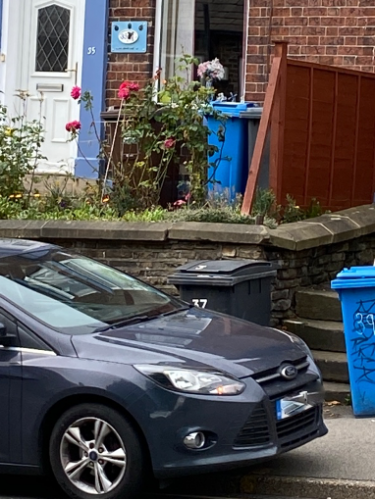 Pavement parking and parking enforcement is another area the Greens believe the Council could do much better on. In many areas in the City Centre and in the surrounding districts, there are communities who are suffering from inconsiderate and illegal parking. Partially sighted people, people in wheelchairs and parents with buggies frequently have to navigate blocked pavements causing not just inconvenience but real danger as they are forced to walk or wheel onto the roads.

"Pavements are for pedestrians, not cars and we're pleased Green proposals to address this in the City Centre are coming into force, but we need more action across the districts where this is a problem. We have identified the need for action on proper access for the growing number of home deliveries, taxis ordered online and take-away food collection" said Broomhill and Sharrow Vale Councillor Angela Argenzio.

Greens backed the provision of a FreeBee bus service to improve access to shops and services for those travelling around the city centre and those people with limited mobility.

Councillor Paul Turpin (Executive Member for Inclusive Economy, Jobs and Skills) said, "Our city centre is changing and we want people to be able to get about and enjoy all that it offers, whatever their mobility needs – the free bus will help make that vision a reality."

Adult social care is the biggest area of Council spending and there are real concerns about the limited funding for helping vulnerable people with their basic needs, poor pay for care workers and the whole idea of companies making profits out of something which is about human dignity. Greens have proposed support to help develop Community Based Care Cooperatives where staff will have a stake in the organisation they work for and the emphasis is on care not the profit motive.

City Ward Councillor Martin Phipps said,

"We will support the development of Care Cooperatives that will operate on the basis of reinvesting surpluses in improving and extending the services they offer to provide a wide range of care services".
"These cooperatives will provide all staff with at least the living wage, a training programme which supports development and progression. This model of care provision will also play a role in raising standards in the wider care sector".

The Greens also proposed a Carbon Reduction Investment Fund to improve the energy efficiency of buildings, support the development of renewable energy projects and to support a wide range of initiatives to address greenhouse gases at the earliest possible date to support our aim of being zero-carbon by 2030.