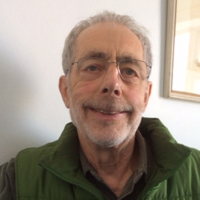 Graham Marsden is the Green Party candidate for Beauchief & Greenhill Ward in the local elections on May 6th 2021
I live in the ward on Old Park road in Greenhill. I am now retired after a career in the creative industries that included running my own business. This means that I have more time to pursue my concerns for improving the services and environment within Beauchief and Greenhill, and across the city. I have always been involved with community activities and education throughout my career and am an active member of Sheffield Visual Arts Group. If elected as your local Councillor I would seek to work on behalf of all residents and campaign for a more efficient and equitable distribution of scarce resources in the Town Hall.
interests.
The Green council budget proposals for 2021/22 offered a manifesto for council action to address the climate emergency 
Graham joins all Green party candidates in supporting the Sheffield People's Referendum for democratic change. Vote for Change on May 6th!