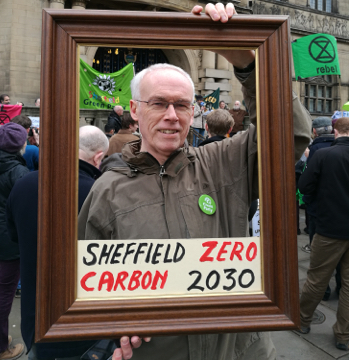 Eamonn Ward is the Green Party candidate for Darnall Ward in the local elections on May 2nd 2019.
I have led on air quality issues in and around the Tinsley area for the Green Party in recent years. Despite the known health impacts of air pollution on vulnerable people living close to the M1 major developments continue to be approved by the council. The priority has been road layout changes to allow traffic movements not extra public health spending.
IKEA were supposed to fund £400,000 of sustainable travel improvements as part of the their planning application approval. I'm shocked that inadequate wording of the planning condition by council officers means that there will be no cycle improvements as the condition is unenforceable.
Greens will continue to campaign for better public transport and safer cycling and walking options so people can choose to leave their cars at home, reducing congestion for all road users while improving dangerous air pollution and road safety.