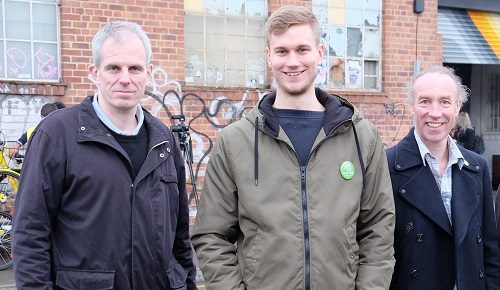 The City Ward councillors gave this report to the Sheffield City Centre Residents Action Group  (SCCRAG) on 11th September 2018. It describes some of their recent activities.
Noise & nuisance – planning and licensing
Addressed concerns of night-time noise: Rob Murphy chaired a mediation meeting of residents and businesses on Exchange St, bringing in officers to contribute with knowledge of regeneration, planning enforcement and noise monitoring;
We have also helped residents register concerns about a proposed license (Sinatra's) at a venue where there was a known and unresolved problem with noise breakout;
Helped to keep residents informed of licensing and planning applications – e.g. (currently) Tiger Works on West St, Devonshire Cat, and a new student block at 123 West St
Asked officers to address planning and licensing applications that would add to street clutter- a spate of 'phone boxes' used for advertising, free-standing illuminated advertising boards in the middle of pavements, A-boards, pavement blockages (Pieminster) and grit bins;
Continued to chase up a Cumulative Impact Assessment for off-licences on West St
City centre development
Attended consultation of the Heart of the City 2 project;
Visited groups to offer support, such as Food Hall on Eyre St, which runs a community meal every Thursday and Friday
Continually promoting Castlegate as an area for small-scale and independent businesses to flourish, to act as a counter-balance to the national chain stores being brought in to the New Retail Quarter;
Called for a fresh assessment of the amount of student accommodation in the city – something that was rejected by the Council's administration but where councillors subsequently complained (at August's planning meeting) at the rapid growth of student flats and that they didn't have enough information on the subject;
Campaigned for more affordable housing
Heritage
Supported the heritage of Castlegate, promoting the Castle excavation, helping campaigners at the Old Town Hall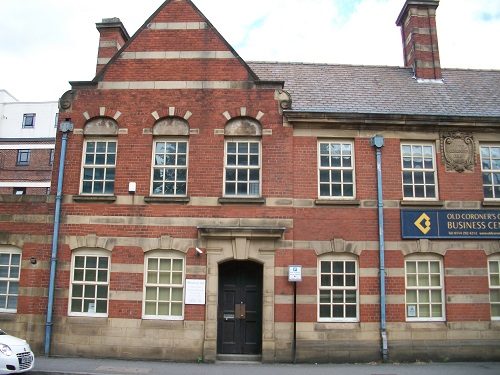 Prevented the demolition planned for August of the historic Old Coroner's Court by talking to heritage campaigners, planning officers and the developer;
Raised the issue of conservation by pressing for an Article 4 Direction to protect the remaining heritage of Castlegate until a conservation area can be formalised;
Questioned the council over their plans for the Central Library – it seems they plan to move it to the new HSBC office block
Traffic and parking
Addressed individual parking and traffic problems, particularly with temporary obstructions due to building work;
Asked about further changes to the West St bus / tram gate – no further work is proposed
Chased up work on the City Centre 20mph zone – most work now expected to be completed by March – and proposals for a Clean Air Charging Zone
our monitoring of air quality measures in the city centre is underway
Green space and environment
Took part in a litterpick around West One / Springfield School, with colleagues from Broomhill & Sharrow Vale ward
Kept on campaigning for recycling in flats – now expected to be brought in by March.
Promoted efforts to provide fresh water drinking fountains in the city centre
Safety, health, wellbeing and ASB
Help Us Help – continued to get council staff, police, students' unions and voluntary sector agencies to work together and talk to each other about begging and homelessness in the city;
Continually liaise with police and other agencies over crimes, including knife crime and how to tackle it.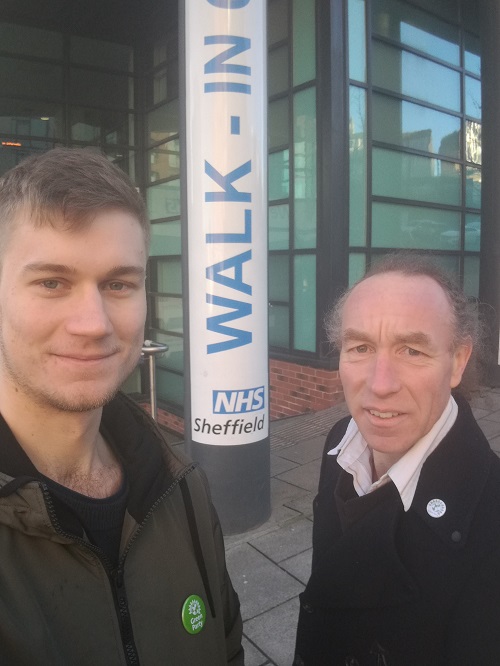 Highfield
We have been supporting efforts to build the community with events by the TARA and others, such as a barbecue and a Fun Day
Kelham Island
Supporting the community with efforts to win a prestigious Academy of Urbanism award for being a "great place to live." Also pioneering ways to tackle graffiti through public art.
City-wide
We have continued to scrutinise and call the Administration to account over many questions of city-wide policy
Resources available
Our main resource is the ward pot – this year we have £8,747, about half of last year's sum;
This is based on ward priorities – which now include children living in poverty in the ward
Campaigning to stop the Council Administration from diverting CIL (the contributions from developers to local infrastructure) away from areas most affected by the developments; "consultation" closes 14th September;