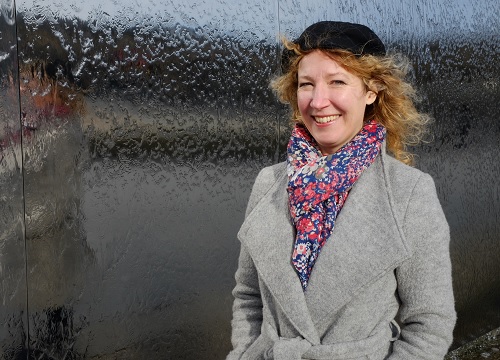 I'm Ruth Mersereau and I'm one of three Green councillors in City Ward. I was elected in 2019 and again in 2023, and continue to work alongside fellow Green councillors Councillor Martin Phipps – Sheffield Green Party and Councillor Douglas Johnson – Sheffield Green Party
Prior to this, I spent most of my working life in temporary/contract admin/secretarial work, and also spent ten years running my own piano-teaching business.
I joined the Green Party to try to address unfairness, inequality and the climate emergency.
I know City Ward really well, having delivered tens of thousands of newsletters in the ward, and through talking to people and listening to the issues that they raise.
City Ward is one of the wards with the least green space in the city. Improving and protecting the existing green space and reclaiming more areas for green space has been one of my ward priorities, along with pushing for better living/accommodation standards in public/private accommodation, and in new planning/licensing applications in the ward.  Residents have the right to quiet/better light/better space standards in their homes.
I'm currently a member of the SCC's Transport, Regeneration and Climate Committee, and I've pushed for better walking, wheeling, cycling and public transport in the city, as well as for road safety improvements.  In 2021-22, I was Adviser to the Executive Member for Climate Change, Environment and Transport.
I've campaigned for better active travel since the early 1990s, with Sustrans, Cycling UK, Spokes.  I'm also a member of the Council's Cycling Forum and Walking Forum.
I currently also sit on the Council's Council's Corporate Parenting Committee (for children in care and care leavers).  Previously, I've been a member of the Health Board and Licensing Committee.  I'm also on the Board of Directors at the Showroom Workstation
I can be contacted on ruth.mersereau@councillor.sheffield.gov.uk and @RuthMersereau on Twitter.
Last updated October 2023