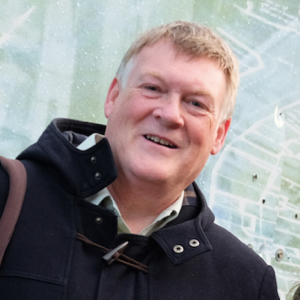 Brian Holmshaw is part of our Green Party councillor team in Broomhill and Sharrow Vale
I'm in local politics because I want to give Sheffield residents a voice and to promote Green ideas for a safer, healthier planet.
The climate crisis is daunting but there is much local councils can do if they have the will. Sadly Sheffield Council has a free market approach to planning and economic growth which makes our planet's future even more precarious. I want to use my position as a ward councillor to challenge the over-intensive development of student blocks, tighten up landlord regulations on behalf of private renters and stop developers building on precious green space and selling off our community assets.
I know the ward well, was born and grew up in Crookesmoor and my children attended secondary school in the ward. From my community organiser work in 2014-16 I learned that poor air quality, multiple deprivation and bad housing conditions strongly affect the ward, especially Broomhall, and I urgently want to improve these.
I am passionate about parks and green spaces and how the lack of long term investment in our streets, parks and public services impacts on us all. I want to change this by engaging with local action groups and imaginatively drawing down new funding.