These answers were given to our questions, on the Streets Ahead contract, fire safety and recycling, at the council meeting on 6th September 2017. The full text of these are on the council website.
Felling trees and Streets Ahead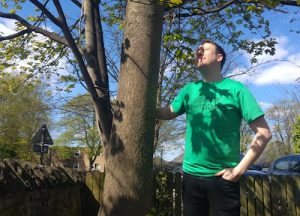 Q: Given that the Streets Ahead contract states that Amey is liable for any losses caused through trespass and protest, why did the Council, and not Amey, take legal proceedings against campaigners?
A: The Council took legal action as it has a duty to maintain the highway under Section 41 Highways Act 1980.
Q: How much have the legal proceedings cost the Council?
A: The total legal charges to date in the injunction litigation are £150,472 made up of
£24,275.41 Legal Internal recharge
External costs (as of 14/08/17) for injunction:
Counsel's fees: £94,005.70 (£112,780.24 inc VAT)
Process server and investigations: £12,634.75
Court fee: £783.00.
Q: Who is the data controller for the recently-hired "evidence collectors"?
A: Evidence is provided to the Councils legal department.
Q: Are they all SIA registered and DBS checked and does the Council hold verification of this?
A: SIA registration is irrelevant and the roles do not carry a requirement for DBS checks.
Q: Are they permitted to take pictures of children?
A: Those taking photographs have been instructed to avoid taking photographs of children if at all possible. However, if protesters choose to include their children in protests then they are creating a risk that their images might be recorded.
Q: Given that the only two expert reports commissioned by the Council on the Chelsea Elm advise the problems with the tree are "minor but rectifiable" by crown reduction to leave a "reasonably balanced and aesthetically pleasing specimen," is it not wrong and disingenuous for the Council to make completely unsubstantiated claims that decay is "significant and extensive" and work would "dramatically alter the look of the tree."
A: The reasons for the planned replacement of the trees are detailed on the Council's web site. The report from the independent tree inspector carried out aerially on 25 th October 2016, states "All the topping points have decay ranging from 100 millimetres to 150 millimetres in depth. The topping points have a profusion of new growth between three and five metres in length. It was noted that a number of the topping points had died. Of particular note is a large scaffold limb 340 millimetres in diameter with a significant cavity on the south eastern canopy. The cavity was examined with a probe and found to extend beyond 600 millimetres into the limb. The limb's residual wall is found to be particularly thin and within current scientific observations for potential failure, though there were no features in the bark to indicate the beginnings of such." Both Council and Amey tree specialists categorise such a situation as substantial decay and they expect to have to carry out significant pruning to deal with the decay and that will in their opinion have a dramatic effect on the form of the tree. It should be noted that in order to end up with a balanced (safe) tree (as the independent inspector noted) further pruning of healthy material will be required in addition to that of the decayed material. The categorisation made by the inspector is from British Standards and it should be noted that on other trees with similar categorisation the same inspector actually recommended felling.
Q: On 1st February this year, you determined to set the record straight about street trees: http://www.sheffieldnewsroom.co.uk/street-trees-myth/. The so called Myth #2 is "It's cheaper to remove a tree than it is to retain it." However, you go on to explain the truth of the matter is that, "The costs associated with removing an existing tree followed by sourcing, planting and maintaining a replacement are greater than those associated with maintenance of a mature tree," and you go on to explain a number of variables to consider. Given the huge expense of tree replacement, would it not be more prudent to retain all healthy street trees that are marked for felling due to minimal kerb and/or carriageway damage?
A: Your proposal would mean the Council would not comply with its legal duties.
Q: Will the Council quantify the overall cost of delays to the Streets Ahead works caused by the ITP process, in addition to the operating costs of the ITP? Will the costs be made available to the public?
A: Contractual matters are complex and allocating responsibility for issues depends on the circumstances. As we have stated the costs of delays to Streets Ahead works are difficult to quantify at this stage because we are still in the Core Investment Period.
Fire Safety
Q: How many organisations have been written to [about fire safety in private tower blocks] and how many replies have been received?
A: Overall, the Director of Housing has contacted over 100 organisations that we understand have properties deemed as high rise. Additional addresses have been provided by SYFRS recently. Approximately 40 organisations have responded to date and follow up letters are being sent.
Q: How many of these blocks does the Council consider to be safe against fire?
A: Most private high rise blocks in the city have been built within the past 10-15 years, so they must meet current Planning and Building Regulations and have been inspected by South Yorkshire Fire and Rescue Service.
Q: How many have failed fire safety inspections?
A: Currently SYFRS have notified us that four private sector blocks have failed the DCLG cladding test undertaken by the BRE. SYFRS have advised that appropriate mitigations are in place and three of these are actively removing cladding as part of the fire safety mitigation activity.
Recycling
Q: What is the latest estimate of the number of Sheffield residents – typically, those in blocks of flats – who do not yet have facilities for recycling (a) glass, (b) plastics, (c) paper and card, (d) metal cans, to a level broadly commensurate with blue bins for kerbside recycling?
A: There are approximately 15,000 flat and maisonette properties that do not receive a recycling service broadly commensurate with blue bins for kerbside recycling. As per the policy agreed by Cabinet in November 2009, where a recycling container is shared by more than one property then residents are restricted to recycling cans and glass bottles, along with paper and card. In January, 2017 Cabinet approved changing the kerbside recycling service, exchanging the blue box for a 240 litre brown bin. When this change is implemented those flats and maisonettes that don't currently receive a recycling service commensurate with the kerbside recycling service will be provided with one that is, including the opportunity to recycle plastics.