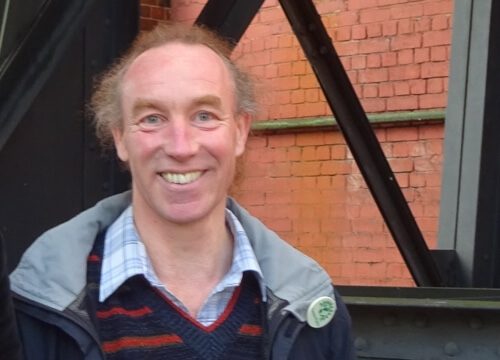 Green Councillor Douglas Johnson said he was "very pleased with the success" of the licensing application by the CADS. The decision of the Licensing Committee today (10/10/17) means the event nights run by CADS, the social enterprise, can now go ahead at their new venue at Eagle Works in Attercliffe.
The Council had objected to the club holding events because it is near the Outokumpu rod mill which handles large volumes of dangerous chemicals. However, Cllr Johnson argued that the stainless steel manufacturing business was operating safely.
His comments to the Licensing Committee are below:
I fully support CADS, a social enterprise, in its ventures. The organisation has brought many regeneration benefits through its business in bringing disused buildings back into productive and enjoyable use. I am pleased they have expanded from their initial base at Smithfield, Shalesmoor to Exchange St shops, Waverley House, the Abbeydale Picture House and the Eagle Works on Stevenson Road, Attercliffe, where they intend to hold temporary events.
Eagle Works is close to Outokumpu's rod mill, a long-standing business producing high quality stainless steel products. The mill uses large volumes of acid, including hydrofluoric acid, to clean black scale from hot-rolled products. It complies with the appropriate licences from the Environment Agency. Its public information leaflet makes clear that only "non-fuming" grades of acid are on site and, in a spillage, "very little acid vapour would be generated and its effects will be localised."
Outokumpu's position is that "Outokumpu Stainless Ltd fully supports the establishment of new commercial ventures within our operating neighbourhood and we are more than happy to support the CADS organisation's planned events within the Eagle Works."
In supporting CADS, I want to recognise that Outokumpu confirms it manages its safety risks well: there have been no major incidents since the plant began these operations in the mid-1990's. Whatever the theoretically possible risks, there is absolutely no evidence to suggest refusing this licence.
Health and safety is an important issue that workers have fought for over many decades. But it is undermined by scare-mongering about unrealistic risks.
I hope the committee will support a progressive and industrious Sheffield business by granting the licence.
Related articles: