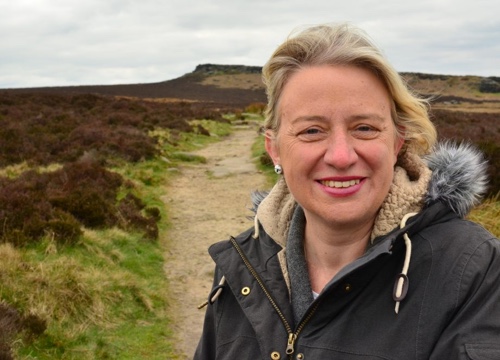 Sheffield Green and former Green Party leader Natalie Bennett was celebrating on Sunday (4 March 2018) as the motion that she proposed to Green Party conference calling for recognition of children's right to nature won overwhelming backing from party members.
At the party's spring conference in Bournemouth, members (who make all Green Party policy) supported the call of the World Congress of the International Union for the Conservation of Nature to make access to nature for children a human right. It is suggested that this be codified in the Convention on the Rights of the Child.
Natalie said: "We know that that access to nature, the chance to play in a stream and wander in a wood, are good for health and wellbeing. It develops practical and physical skills that encourage an active life, something that we urgently need to do given our rates of obesity, diabetes and other problems related to inactivity.
"We also know that there's increasing evidence that even the simplest exposure to the natural world – like a street tree – is good for physical and mental health.
"It is clear that current and future generations have to do much more to look after our precious, shrinking natural world.
"With 50% of the world's wild animals lost in the past 40 years, with our oceans turned into a plastic soup and soils fast degrading, we need to develop a wide and deep understanding of, and love for, the natural world. Future generations will have to do a better job than we've done of caring for this fragile planet."
Natalie added: "Conference also highlighted that providing a right to nature is something that can be done at a local level.
"The perhaps politically unlikely city of Austin Texas has been a global leader in creating a charter of rights for children to nature, one that British cities and communities could develop in their own directions."