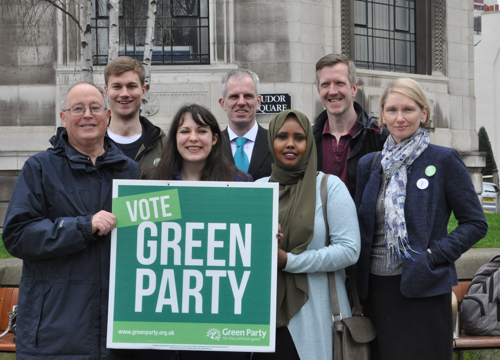 Sheffield Green Party have been campaigning for the May 3rd Local elections since last autumn. We have spoken to thousands of residents, on the street, on the doorstep, and over the phone. It has been a great experience to connect with so many people and now, to have received their vote. We really appreciate it, and will never take support for granted.
We ran as candidates to stand up for residents. We believe that local communities are best placed to understand their own needs. As Greens we don't tell residents what's best for them, we ask them what they want, and try and help them achieve it.
Your support made a difference: returning Alison Teal in Nether Edge & Sharrow with a thunderous majority of nearly 1400 and the most votes for ANY councillor in Sheffield, electing Kaltum Rivers in Broomhill & Sharrow Vale by a 777 vote margin, and made all of the difference in helping elect Martin Phipps in City by just 16 votes.
We were pleased to support the pledges of It's Our City to put the community first, which is already at the heart of our values driven politics. We have no archaic "whip" system, we aren't told how to vote by our leaders. We believe in democracy. We pledged to resist private monopolies and PFIs in our public services.
We will fight for a more accountable council, a more democratic council, where councillors stand up for residents and do not toe a party line. This is why we will be calling for an overhaul of Labour's "strong leader" model of running the Council.
Thank you all for your support,
Councillors Alison Teal, Kaltum Rivers and Martin Phipps