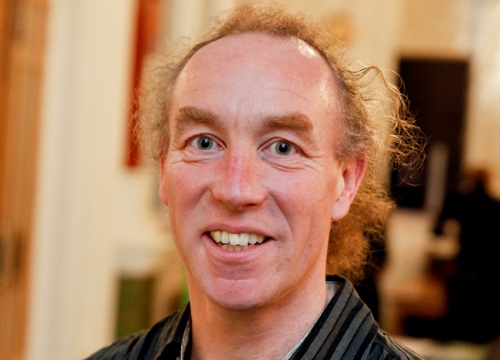 Green Party councillors are welcoming a simple project to encourage the public to drink more water and use fewer plastic bottles.
Free and publicly accessible drinking water fountains in the city centre and parks were part of Sheffield Green Party's budget amendment in March 2018. The council is now planning a pilot to encourage refillable water bottles.
Douglas Johnson, Green Party Councillor for City Ward, said,
"This is a simple, low-key, low-cost idea but is a great opportunity to promote health, money-saving and the environment."
"Drinking fresh water instead of sugary drinks is a great way for children to avoid tooth decay and diabetes in later life. It's much cheaper if parents can get free refills in town and buying fewer drinks reduces the amount of discarded plastic bottles.
It's win-win-win, so we look forward to the scheme being rolled out as soon as possible. We hope to see it extended citywide and invite businesses and other organisations to play their part."
Notes
The Green Party motion to the council meeting on 6th June 2018 refers to the problems of plastic waste, growing obesity crisis and childhood dental problems.
The Green Party budget amendment in 2018 included the proposal to :
"commemorate the very origins of a municipal authority for public health by providing the public with clean, fresh water through the provision of drinking fountains in the city centre and major parks, thereby reducing waste and litter from single-use disposable plastics."
Sugary drinks contribute to poor dental health, which affects children in poorer areas particularly. Green Party councillors brought the topic of oral and dental health to a council scrutiny committee in 2017 – see https://sheffieldgreenparty.org.uk/2017/07/15/green-party-councillor-welcomes-chance-to-debate-dental-health/
Sugary drinks also affect rising child obesity – see http://www.bbc.co.uk/news/health-44261065
Sheffield Green Party's motion for the full council on 6th June 2018 states:
Notice of Motion Regarding "Promoting Health and Reducing Consumption" – Given By Councillor Douglas Johnson and To Be Seconded By Councillor Kaltum Rivers
That this Council:
(a) notes the world-wide scourge of modern society consuming and disposing of large amounts of single-use plastic;
(b) notes the recent analysis of public health data by the Local Government Association showing that one in 25 school children aged 10 or 11 are severely obese;
(c) notes that tooth decay in children is a strong indicator of inequality and has a serious adverse effect on childhood health and life chances, leading to school absence and unnecessary surgery;
(d) notes that Green Group councillors asked for the Healthier Communities and Adult Social Care Scrutiny and Policy Development Committee to look at the issue of dental health in 2017;
(e) notes that the Green Group budget amendment in 2018 included a proposal to introduce drinking water fountains in the city centre and major parks, helping to improve health and reduce consumption of disposable plastics; and
(f) therefore welcomes the introduction of new publicly accessible drinking fountains in Sheffield City Centre.