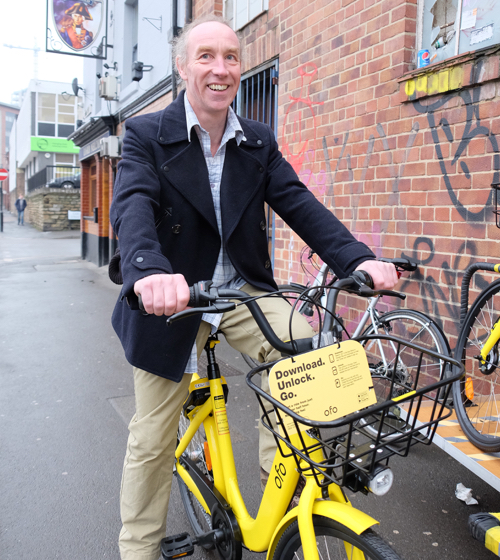 It's very sad and disappointing to see the yellow Ofo bikes being moved from the city to London. How bad does that make us look in Sheffield?
And how much does that set back our hopes for more cycling in the city? We need a city with better health & wellbeing, less air pollution and less congestion. We need more cycling options so people can choose to leave their cars at home.
Ofo got no money from the city council so the decision to abandon Sheffield is purely a commercial one. The full details are unclear.
Council transport officers should do a report looking at what has happened. What made it worse in Sheffield than in London, Cambridge, Oxford and Norwich and 250 other cities across the world? Is it theft and criminal damage? Is it hills? Is it the lack of safe and clearly marked cycle lanes? Was the scheme too small? Or too big? Is it because of Brexit? [No, it isn't].
As a complete novice, I learnt to ride an Ofo bike. It became a really handy way of getting about town. Even for me, the hills weren't too bad. But I soon realised the city centre is not really designed for cycling.
The council needs to know why this company has failed, so it can look for a replacement scheme. This could be a community-based non-for-profit enterprise, creating more jobs in bike repair and support staff.
One thing is certain, serious steps are needed now to get people onto safer and cleaner means of travel.
Cllr Douglas Johnson
Sheffield Green Party