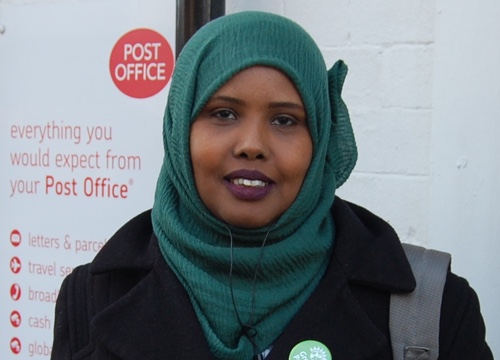 We await the roll-out of Sheffield's "improved" recycling service. We will have 3 big bins per household, further cluttering up our streets. Brown and blue recycling bins will only be collected separately on alternate fortnights. Sheffield is miles behind other South Yorkshire councils at the bottom end of the national recycling league tables – that won't improve after these changes.
We're told that a public consultation failed to back proposals to replace individual bins with larger communal dumpster bins in parts of the city. Actually only 24 roads meeting certain criteria were consulted. 13 of them are in my ward and, with a significant number of student houses, most of those failed to get the 30% response rate required. That was hardly surprising as the consultation finished days before lease periods ended and most students will be living in different areas when the bin changes happen this Autumn.
We've been speaking to local residents and I know this consultation has been frustrating for Harcourt Community Action, representing residents on Harcourt Rd in Crookesmoor. It's a model for good relations between students, mainly living on one side, and longer term residents, mainly living on the other. They have been trying to get a communal bin solution piloted on the road since 2016. Only the student side of the road was included in the consultation so just 3 responses were received. They now face the prospect of managing 450 bins for 483 residents and approximately 174 bins will have to be left on the pavement. This will further exacerbate their current issues of blocked pavements, fly tipping, and nuisance to wheelchairs and buggies.
Communal bins are a serious option to consider on cluttered pavements on densely populated roads, especially where there are no front gardens or steps down that prevent off street bin storage. Residents on a number of roads clearly voted against based on their local circumstances. But it would be wrong for additional communal bins to be written off across the city on the basis of this very small, flawed consultation.
Cllr Kaltum Rivers
Green Party, Broomhill & Sharrow Vale ward
Letter to the Sheffield Star in response to https://www.thestar.co.uk/news/council-outlines-changes-to-recycle-bin-collections-1-9244700