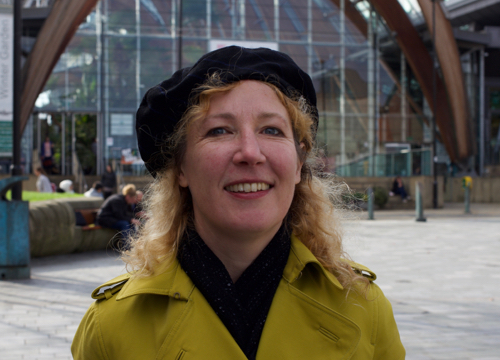 A new report from the Institute for Public Policy Research identifies 46,000 green jobs that could be created across the region if the Government addresses Brexit uncertainty, improves education and skills and fully supports renewable energy. The north produced 48% of UK renewable electricity between 2005 and 2014, making the region well placed to lead a green energy transition.
Green MP Caroline Lucas (arrested in Sussex in 2013) and Green Party leaders, including Natalie Bennett, have consistently made supportive visits to campaigns at key fracking sites during the last 7 years. Jeremy Corbyn's recent visit to support anti-fracking campaigners was a welcome boost for the Marsh Lane campaign – noting that North East Derbyshire is a marginal constituency Labour lost to the Tories in 2017.
Corbyn leads a divided Parliamentary party on this and many other issues. The Labour MP for North East Derbyshire until 2017, Natascha Engel, has just become the government's commissioner for fracking. The Labour MP for Penistone & Stocksbridge, Angela Smith, is pro-fracking.
The powerful GMB union, a big Labour donor, is supporting fracking when they should be leading the transition from fossil fuel jobs to a new green economy. Insulating every building in the country properly would massively reduce energy demand and create a huge number of new skilled jobs.
The Tories remain in bed with the fossil fuel industry when a rapid transition to renewable energy is needed to address climate change. Labour need to join Greens in being united and high profile in active support of local communities threatened by fracking and new low carbon jobs.
Ruth Mersereau
Sheffield Green Party