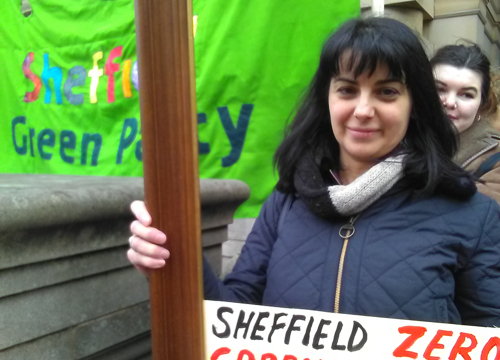 I need to highlight the total lack of women's sports teams and individuals in the 20 page Green Un on February 18th – not even in the football results.
Sheffield has successful sports teams competing at high levels. In football, Sheffield United are in the Women's Championship and Sheffield FC are in the next tier, Women's National League North.
In basketball, Sheffield Hatters just won the WBBL cup. They describe themselves as the "most successful women's sports club in the country due to our domination of English Women's Basketball since the early 1990's".
The Hatters had 2 matches on February 16th and 17th. We should be seeing proper reporting of weekend fixtures in the Green Un each Monday with a sizeable section devoted to women's sport. Women's participation in sport is increasing rapidly – it deserves more coverage and more support to keep growing.
Angela Argenzio
Sheffield Green Party candidate, Broomhill & Sharrow Vale council ward
Lettter to the Sheffield Star.