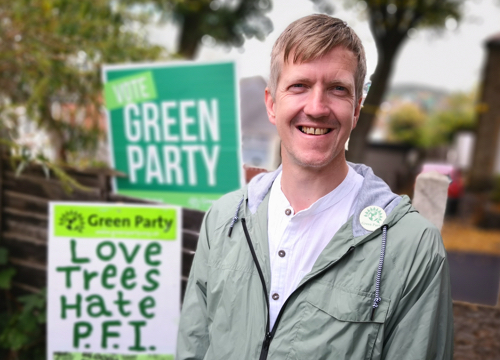 The People's Petition seeks to improve processes within Sheffield Council by restoring the committee system of governance. That would break up the dominance of decision-making by a small group of Labour Party councillors and make the council more democratic and transparent.
It was launched by "It's Our City!", a community-led network of residents in Sheffield who "seek to be an independent, positive and productive contributor to a vibrant local democracy."
It's hugely disappointing to see the January 2019 Labour Group members newsletter referring to the petition in a disparaging way and falsely (including spelling mistake) as "the Green Party's "It's Out City" campaign". The petition follows processes under the Localism Act 2011 which stipulate that the council must remain neutral throughout. It's Our City have repeatedly stressed and highlighted their independence from all the political parties.
This newsletter was compiled by council staff, paid by the taxpayer but working on party propaganda. They cost taxpayers £112,000 a year and the Green budget amendment for 2019/20 will again propose ending their funding when the council votes on March 6th.
Labour have voted down our proposals year after year, refusing to bite the hand that feeds their political spin. So-called "Group Policy Officers" must go now.
Paul Turpin
Sheffield Green Party candidate, Gleadless Valley council ward