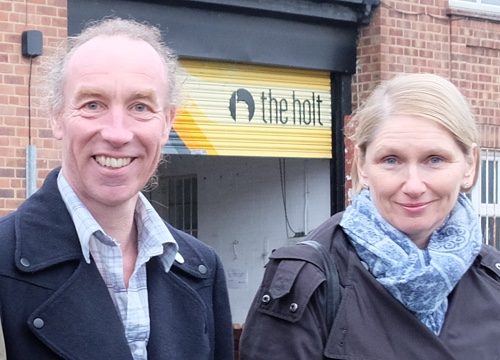 Green councillors submitted a motion to April's Council – asking it to allow councillors to bring their motions to council.
Under rules introduced by the Labour Administration, councillors can no longer propose their motions to the full council because of a restriction on the number of motions from each party group.
The Green Party group is now only allowed to put four motions per year.
Councillor Douglas Johnson said,
"This rule was designed to silence opposition councillors presenting motions on behalf of their constituents, that show up the Labour administration.  Green Party councillors are now limited to submitting just 4 motions a year. By contrast, the Labour group has given themselves two motions every month, in addition to their control over all the other outlets of the council."
 "This is a twisted approach to democracy.  Under the Cabinet system of local government, full council has practically no decision-making role. However, it is important because it is a chance for opposition councillors to scrutinise the big policy decisions of the Administration."
 "These rules are clearly designed to silence opposition."
Councillor Alison Teal, of Sheffield Green Party, added,
 "It also has a silencing effect on backbench councillors of other parties, since they can only put motions forward if their leaders and whips approve.  The other thing is that it prevents any real prospect of cross-party working and keeps councillors in party silos. No provision has been made for independent members, which of course includes those councillors who used to be part of the Labour group."
Notes
The Green Party ideas to open up council meetings are at: https://sheffieldgreenparty.org.uk/2017/09/04/green-party-suggestions-for-improving-council-meetings/
The motion to council is:
Councillors' right to represent electorate
Proposed by Cllr Douglas Johnson; seconded by Cllr Alison Teal

That this Council:
Believes every elected member of this Council should have the right to submit a motion on behalf of his or her constituents, regardless of party affiliation.

The Green Party motion has already been excluded from the agenda by the Labour Administration so it cannot be debated.
The agenda for full council is at: http://democracy.sheffield.gov.uk/ieListDocuments.aspx?MId=7008