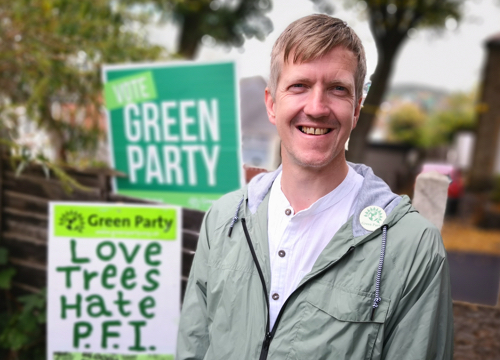 Green Party councillors pushed for action on high council salaries in their fully-costed budget amendment in March. We believe that income inequality is bad for society and that the Council can start by addressing pay gaps within its own organisation. Our proposal was to trim the pay of senior officers on salaries over £50,000 a year, narrowing the gap between the highest and lowest paid in the Council to a 10:1 ratio.
This is not a reflection on the officers but a serious attempt to tackle inequality and to free up resources for frontline services. Our budget proposal would have resulted in a net increase of 26 directly-employed jobs, plus almost a £1 million a year extra for social care.
The Labour manifesto claims to be "for the many", yet they voted against our amendment and chose to maintain the huge salaries exposed in the Star on April 9th. This decision shows the truth, the Cabinet actually favour "the few".
Paul Turpin
Sheffield Green Party candidate
Gleadless Valley council ward