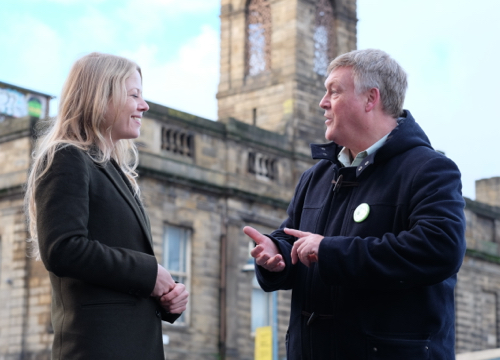 Councillor Dougas Johnson said,
"It's a building I've been concerned about for a long time as it has stood empty with a private owner. Only this week, we have seen the collapse and partial demolition of the 200-year-old National School in Heeley because of neglect, where we are left with calling for at least the façade to be protected. This is a real risk to Sheffield's crumbling heritage.
"I am therefore very pleased the new owner of the Old Town Hall has submitted plans to develop it and I'd like to offer a cautious welcome. To me, the idea of a souk – or indoor market in the basement of the Old Town Hall – is a really exciting prospect. It's an excellent nod to the historic markets tradition of the Castlegate area.
"The development also fits in well with the Green Party's preferred approach to the development of Castlegate. We would like to see a thriving centre that is open to small and independent businesses, acting as a counterpoint to the big chain stores the council has attracted to the Heart of the City retail scheme.
"The heritage aspects needs to be scrutinised closely but the prospects look good.
"There is a deadline of 12 September to do this, unless the comment time is extended. You can see the plans and comment at: https://planningapps.sheffield.gov.uk/online-applications/applicationDetails.do?activeTab=documents&keyVal=PWC4JINYK4S00"
Brian Holmshaw said, "The Old Town Hall, under the previous owner, sat languishing unused and was a real downward drain on the feel of Castlegate.
"The new owner does have a new and refreshing approach, but I have noticed that a lot of internal demolition is mentioned. It's important to find out if this is later (1950s) dividing walls or Victorian ones moulded in plaster. There are five court rooms, some finer than others and I'm concerned that the attractive bespoke interior fittings to the court rooms and the benches in Courtroom 1 are being removed. The removal of fittings is central to the listing and the Friends of the Old Town Hall are encouraging online comments on these."