On 4th November 2019 Hunter's Bar Infant School celebrated the launch of their Green Wall. It's a pollution-busting wall of carefully selected plants that stretches the 60-metre perimeter of the school playground.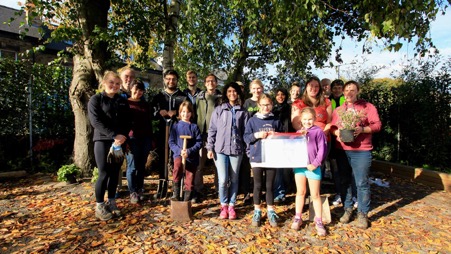 Alison Teal and other Green councillors joined residents, parents and volunteers to help with the planting the previous week
Hunter's Bar Infant school is surrounded by busy roads with traffic that generates high levels of pollution. It is hoped that the mix of plants selected to make up the wall will make a positive difference to the quality of air in the playground and make it a safer place to play.
Rowan Hall, parent governor at the school started the ball rolling back in 2017 when she looked into pollution levels. The school became aware that nitrogen dioxide (NO2) levels had exceeded the WHO guidelines twice in two years. The school then partnered with the University of Sheffield's Department of Landscape Architecture and became the case study for a PhD student and the Breathe Project.
The school's GoGoGreen project is a shining example of community grassroots action. It has involved the whole school community, children, staff, parents, governors and in addition the business community. Over 50 businesses and organisations have got involved with donations of time, expertise, money and help in kind. £20000 has been raised by the school through activities like bake sales, a fun run, corporate sponsorship of advertising panels and a David Bowie Tribute gig.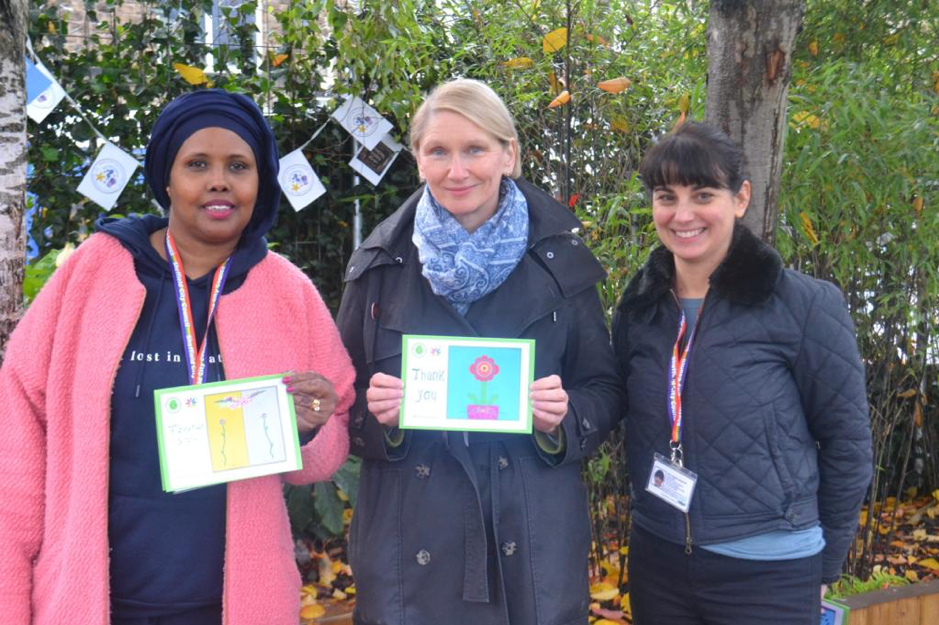 There were planting parties in October where volunteers helped with the planting.
Amongst the volunteer planters were several Green Party councillors: Douglas Johnson and Martin Phipps (City Ward), Alison Teal (Nether Edge and Sharrow) and Kaltum Rivers and Angela Argenzio (Broomhill and Sharrow Vale).
Pollution levels have been monitored since April 2109 and will continue to be monitored to assess the impact of the wall. The hope is that this project will become a blueprint for schools everywhere.
For more information please visit the school website https://huntersbarinfantschool.co.uk/gogogreen/ and #GoGoGreen on social media.