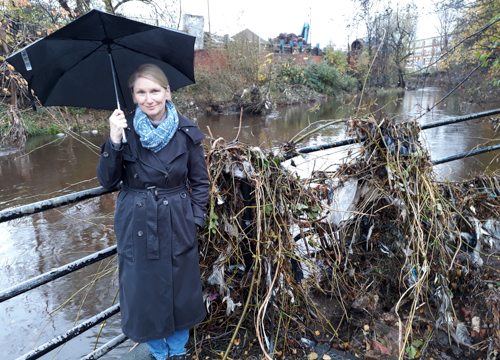 The latest floods have devastated lives in South Yorkshire, ruining local businesses, wrecking homes and, tragically, claiming a life in Derbyshire. Hundreds were left stranded as public transport was cut off and roads flooded. These floods have harmed those with the least capacity to rebuild their homes and have left many of us worse off.
Unfortunately, these "once in a blue moon" events are becoming more and more frequent. As the climate crisis escalates, extreme weather events are becoming more common. The recent floods were prompted when the average rainfall for the entire month of November fell in South Yorkshire and North Derbyshire in 24 hours.
The opportunity of the climate crisis is to invest in measures to bring communities together, such as the community building around flood resilience in Kelham Island, where residents spent time helping each other prevent local flooding. By contrast, the current government's response to this month's floods has been deeply inadequate. It has refused to acknowledge that flood prevention schemes are underfunded and often protect one community at the expense of another, as Doncaster knows.
To stop extreme weather's devastating effect in the future, we need urgent action on the climate crisis and a new approach to flood prevention. We need Green Party MPs in the north to help deliver that.
The Green Party have pledged to protect the floodplains, farmland and national parks of this country. In doing so, we protect our communities. We will campaign to maintain, enhance and restore our forests through rewilding, mitigating floods and improving our air and soil. Green MPs will push for funding of innovative research on flood prevention, working with local authorities to update them on new techniques. We will push for water-sensitive design in new homes.
If you want to be represented by a party that has climate action and protection of communities at its core, vote Green on December 12th.
Cllr Alison Teal, Green Party candidate for Sheffield Central
Written for 'Voices' in the Sheffield Telegraph.