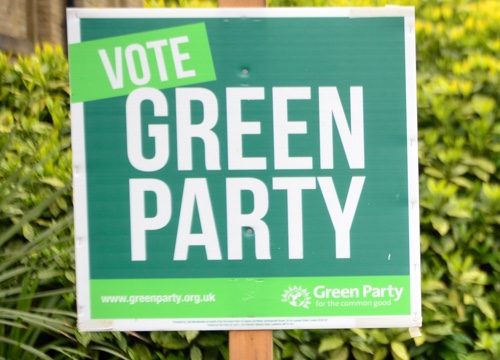 Since next week's general election was announced, 3.85 million people have registered to vote. Almost 660,000 registered on the final day alone [1]
These new voters have signed up from a range of backgrounds but they are united by a desire for change. The political wranglings in Westminster over Brexit are divisive and disconnected from the lives of those struggling to make ends meet around the country. The government appears to have abandoned ship on the climate crisis.
The Green Party offers a bright vision of change, more radical and hopeful then the traditional parties of government. We will guide Britain out of the Brexit quagmire by offering a second referendum, allowing everyone a final, informed say on the issue. We will campaign to remain in and transform the European Union, building a truly democratic body and the international bridges we need to tackle modern problems.
This will allow us to focus on bringing the green new deal to the UK, improving the lives of people and protecting the planet from ecosystem collapse and the climate crisis.
We will do this through a universal basic income, greening the electricity supply and massive investment in transitioning the economy to carbon neutrality by 2030. This will be done fairly, working with trade unions to protect jobs and create training opportunities such as new apprenticeships.
Of the newly registered voters, 18,000 are in Sheffield Central alone. Many of these new voters in Sheffield are young people. Amongst this age group, The Green Party enjoys strong support [2]. Whilst some may be intending to vote tactically, in Sheffield Central there is no need. In this area, The Green Party received the most votes in the council and European elections. The Conservatives don't stand a chance here, but we do. In Sheffield Central, voters can afford to campaign for ideals and vote with our hearts. Whether you're a new or seasoned voter, a vote for The Green Party is a vote for a new kind of politics and a brighter future.
Notes
[1] https://news.sky.com/story/general-election-record-number-of-people-apply-to-register-to-vote-on-deadline-day-11871433
[2] https://yougov.co.uk/topics/politics/articles-reports/2019/11/12/who-are-key-voter-targets-green-party