Green councillor Douglas Johnson commented after Labour and LibDem councillors voted for more decision-making to be made by officers, not elected councillors, under emergency arrangements.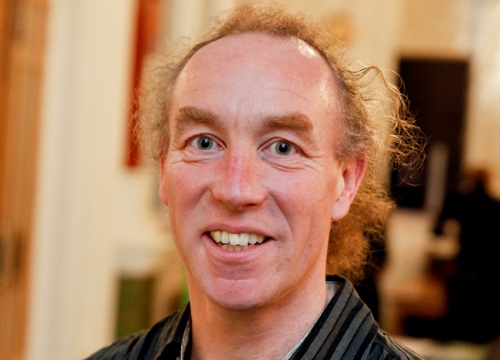 The Council's Licensing Committee is continuing to meet and make decisions by working online with Zoom.
The vote came at an online meeting of the Council's Licensing Committee on Monday 27th April. Councillors were asked to allow officers to make decisions on a range of licensing functions. Normally, these have to go to a sub-committee of elected councillors.
Some of the cases involve allegations of misconduct against taxi drivers, which are heard in private. Other cases, such as permits for door-to-door collections, require a report to be made public when they go to committee. This will no longer happen if decisions are made by officers.
Councillor Johnson commented,
"The changes passed by the Licensing Committee today mean that councillors and the public will know less about things like street traders and people doing house-to-house collections.
"Under the new changes, officers can just sign these off without it coming to councillors. This also means the application will not be made public, which is what happens when cases go to committee.
"However, I am pleased that officers will at least have to report back each week on any decisions that have been made under these new powers."
Cllr Ruth Mersereau added,
"At a time of the coronavirus lockdown, councillors should be paying more attention, not less, to people who want to sell things or do charity collections door-to-door.
"According to Victim Support, the coronavirus has seen a rise in the exploitation of vulnerable people, and, with more time spent at home, scammers and fraudsters have more opportunity to contact people on their doorstep."
Notes
The Licensing Committee agenda is at http://democracy.sheffield.gov.uk/ieListDocuments.aspx?CId=142&MId=7578
The proposal by Cllrs Johnson & Mersereau was :

To delegate to the Chief Licensing Officer & Head of Licensing the further power to determine the grant, renewal, transfer, or variation of licences, permits and consents in relation to Hackney Carriages & Private Hire Vehicles, only so far as:
a. tinted windows;
b. the age of the vehicle
c. vehicle test requirements
d. routine driver medical tests
to approve the ratification of the vehicle renewals set out at paragraph 6.3 of the report
to require the Chief Licensing Officer and Head of Licensing to report decisions made under these delegations to the Committee in writing (including by e-mail).
to end these additional delegations no later than 27 October 2020 [6 months from today]

The Green councillors supported a further LibDem proposal to ensure that cases of criminal convictions by taxi drivers still come to a committee.