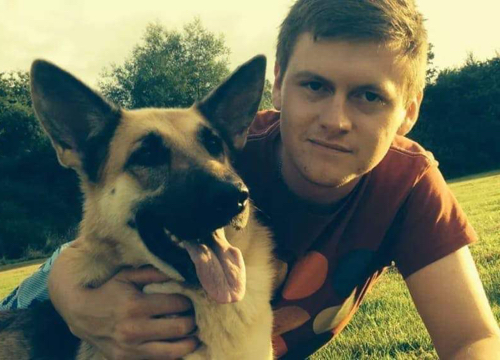 Owlthorpe Fields serve as the only pedestrian accessible biodiverse green space where I live. My family enjoy exercise with our dog and pass through the area frequently as it is the most direct and pleasant route for pedestrians to access amenities at Crystal Peaks. Last weekend my children enjoyed this space during the Covid-19 lockdown for a school project that involves nature. Nowhere else locally would we have found such an array of specimens without driving.
The impact on wildlife when the land was earmarked for construction in the 60's might have been negligible. Now a developer has bought the land for a housing estate. The building work proposed on what is today a naturally rewilded biodiverse haven of life is a gross act of ecocide and is still being planned despite both parliament and the local council declaring a Climate Emergency. For over 20 years these fields have been left to nature, with self-set trees, beautiful wildflowers and grassland. They have become home to an extensive variety of birds, animals, and insects. Some are already depleted in England; many are constantly under threat from further development.
If Covid-19 is not a wake-up call to the urgency of protecting natural local green space, the flooding experienced in Sheffield in 2019 should be. Nature is a natural defence against flooding. Pouring concrete, tearing up trees and plants and overwhelming the defences you can visibly see when exploring the area will make us more vulnerable to the adverse weather conditions in our ever changing climate.
Sheffield City Council has stated previously that it wishes to build on Brownfield sites first. Yet this Greenfield space is under threat for hundreds of houses and car parking. This can only be a detriment to the wellbeing of current residents and add strain to local services, adding to the congestion on our roads. The residents need this natural space in an area that has already seen significant expansion in recent years. We must protect the biodiversity and natural green space we have if we are serious about tackling the Climate and Ecological Emergency. Planting trees is great but protecting the nature we already have naturally is crucial.
Graham Santer
Sheffield Green Party
Update
Councillor Douglas Johnson has submitted a comment on the application by Avant Homes on the planning application for greenfield land at Owlthorpe Fields. Read his comment here.