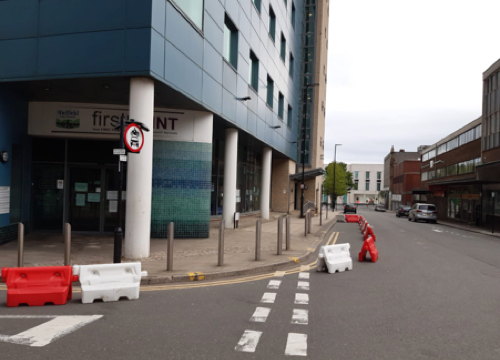 We have endured a very necessary lockdown in the effort to limit the awful consequences of the ongoing Covid-19 pandemic. As the lockdown eases, the need for precautions will remain a feature of life. Safely enabling social distancing will require some level of 'thinking outside the box' through creative and sustainable changes to public spaces. Your article questioning whether the ruling Labour group's pavement widening is just a "pointless spin" exercise (Robert Cumber, 21st May) therefore raises a number of important questions that extend well beyond the short term.
Sheffield Green Party has long called for a strategic focus on making our streets safer for people and for  more reliable and affordable public transport. The pandemic provides a unique opportunity to rethink our street spaces. We can and should place people and their safety at the heart of this strategy, not least because of the deepening climate emergency.Having a plan for evaluating what works best and what could be improved is essential if the City Council are to deliver sustainable change that meets people's aspirations and addresses public health challenges.
Green Party Councillor, Douglas Johnson, observed in your article that the scope of current measures is very limited; offering solutions that often appear hasty or ill-thought through. Some might say it is a sticking plaster. Half measures will not deliver changes that inspire confidence. On the other hand, this is a once in a generation opportunity to think again about streets that can be vibrant, less polluted and safer for us all.
Let's have proper investment that all Sheffielders can be proud of, both now and in decades to come.
Richard Ward
Sheffield Green Party