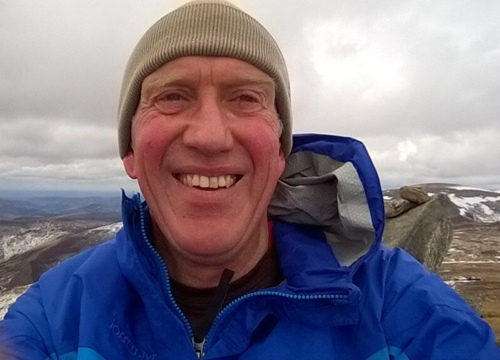 Sheffield Green Party are actively supporting Hen Harrier Day on August 8th as public support for removing grouse moors from Sheffield land builds. Spokesperson Bob Berzins, author of Report From the Front Line (2018) and Snared (2020, comments:
Subsidised mismangement and killing
"It's outrageous that the four grouse moors within Sheffield's boundaries receive a total of £663,000 a year taxpayers' money in agricultural subsidies. The Park Authority spends £107,000 of taxpayers' money on predator control programmes and the National Trust recruits grouse shooting tenants. There isn't a single public body that condemns grouse shooting for a catalogue of crime and the mismanagement of our uplands.
We've seen a surge in wildlife crime during lockdown. There was a likely poisoning of a buzzard and two peregrines, a short eared owl and buzzard were shot and 4 raven chicks died after both parents mysteriously disappeared. The damage caused by grouse shooting goes way beyond raptors. Predator control results in local extinction of foxes, crows, stoats and weasels often using inhumane traps such as snares. It's clear this is just a small sample of many wildlife crimes and that there is virtually no chance of successful prosecutions."
Flood protection in a climate emergency
Bob continues: "Grouse moorland is managed by burning which increases flood risk and increases air pollution while sending C02 into the atmosphere. Destruction of wildlife and environment for shooting is completely at odds with providing a natural, balanced, healthy space for the benefit of the wider population seeking urgent action to address the climate emergency. Yet our Government drags its feet on banning burning.
My "Report From The Front Line" in 2018 described the ravages of grouse moor management in the Peak District. There has been virtually no progress or significant change since and Sheffield was close to flooding in winter 2019/2020. Grouse shooting has no place in a city that needs to take urgent climate emergency action"
Support Hen Harrier Day
Bob continues: "I urge all Sheffielders to support Hen Harrier Day to protect this and other beautiful birds of prey. Let's follow Chris Packham's lead and say no to the illegal persecution of birds of prey on driven grouse moors and yes to restoring the ecology of the Peak District landscape.
I also urge Cllr Julie Dore to follow the lead of Cllr Keith Aspden, Leader of York Council who has written to the Secretary of State for Environment, Food & Rural Affairs, George Eustice MP, to request the banning of burning grouse moors to protect our environment, wildlife and communities." ENDS
Bob Berzins is the author of the Sheffield Green Party supported "Report From The Front Line" (2018) and the recently published grouse moors wildlife crime novel "Snared (2020).
Notes:
Hen Harrier Day is on August 8th www.henharrierday.uk
A 7000+ signature petition "Yorkshire councils: back a grouse moor burning ban" is here with information about the letter from the York Council leader to George Eustice MP. www.change.org/p/yorkshire-councils-back-a-grouse-moor-burning-ban/u/27405639
Bob Berzins' "Report From The Front Line" https://sheffieldgreenparty.org.uk/wp-content/uploads/2018/08/moorreportFINAL.pdf
Information about Bob Berzins just published novel "Snared" http://bob-berzins.co.uk/
RSPB 2020 raptor crime Peak District https://www.rspb.org.uk/about-the-rspb/about-us/media-centre/press-releases/new-catalogue-of-bird-of-prey-crimes-in-peak-district-national-park/
RSPCA investigation Re Animal Cruelty National Trust Owned property at Outseats: https://huntinvestigationteam.org/moscarntpdnp/
National Trust Shooting tenants in High Peak https://www.nationaltrust.org.uk/news/statement-on-grouse-shoot-leases-on-the-high-peaks
Peak Park predator control at PDNPA owned Warslow Estate: FOI/EIR request PE\2019\ENQ\36266 12th June 2019 reply:
"2b). What is the monetary value per year and the length of the Warslow predator control contract. The contract was awarded in 2017 for a period of 3 years. The total value of the contract is £107,000."
Agricultural Grants Sheffield Shooting Moors (Source Natural England Magic Map Layer system for 10 year schemes): Moscar £1987903.90,Fitzwilliam Wentworth £1532374.05, Broomhead £2075855.75, Midhope £1041836.32. Total= £6637970.02 over 10 years = £663,797 per annum.