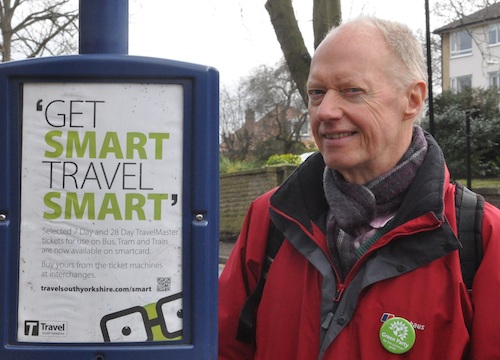 It will come as no surprise to anyone who has walked through the fog of foul air at Sheffield train station's taxi rank that research published in the Star (30 July) shows it has a high level of air pollution. What we might not have expected is that only one place in England was found with a higher level!
Research on the effects of the tiny particles given off by vehicle emissions is in its infancy, but we already know that they worsen heart diseases, cancers, strokes, dementia and Alzheimer's, inhibit infant lung development and cause 500 early deaths just in Sheffield. The latest research is even suggesting that they help cause obesity and carry the Covid-19 droplets!
Probably the situation at the station will have been less severe during lockdown, but we cannot let it slip again as things get back to "normal". Between them, East Midlands Rail and Sheffield City Council need to take serious measures to improve the problem:
they might look at moving to a licencing scheme where only electric or hybrid taxis are allowed at the station,
they might charge for access permits with reduced rates for electric or hybrid vehicles,
they might look at enforcing a 'no-idling' policy,
they might limit access so taxis are only allowed in the pick-up area when there are actual customers waiting,
they could look at using disused space for taxis to wait with engines turned off.
Even with such measures, the problem would not be solved. Vehicle emissions are a big problem throughout the whole of society: wherever the emissions happen, everyone's health is put at risk, especially car users themselves.
We need to travel in different ways: walking and cycling are much better for our health. Many people rely on public transport and, with controlled risks, more of us will need to get back on public transport to avoid gridlock.
These measures will have a cost: if we want to carry on driving, we will have to spend on new vehicles, but we will live longer and more healthily, we'll save on health care and on days lost at work through illness.
If the government goes through with the Clean Air Zone that Sheffield has had to plan, the Council, East Midlands Rail and the regional mayor need to push the Government to provide more funds to help taxi drivers to buy less-polluting taxis. We also need to push for more appropriate facilities for walking and cycling and better public transport. For our health's sake, we can't go on filling our roads with killer gases.
Roy Morris,
Sheffield Green Party