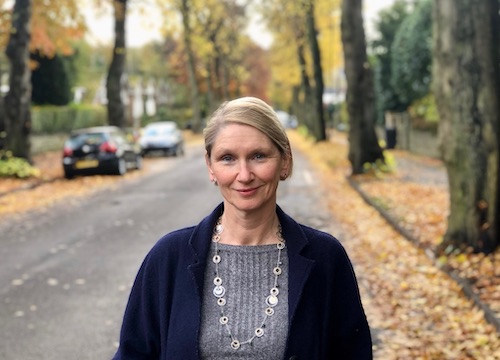 Green Party councillors and activists have welcomed the Local Government Ombudsman's report about Sheffield City Council's abuse of the public over felling street trees.
The 25-page report by the Local Government Ombudsman recommends an unreserved public apology from the council to the people of the city over its handling of the controversial and unwarranted removal of thousands of street trees.
Alison Teal, Green Councillor for Nether Edge and Sharrow ward, of Sheffield Green Party, said,
"I'd like to offer my gratitude for the expertise and tenacity of the late Alan Robshaw to his family. This legacy of truth which his efforts have gifted to the city provides a clear picture of the Labour Council's wrongful behaviour towards tree campaigners.
"While an apology would be appreciated, the seriousness of leader Julie Dore's mismanagement and ruthless approach to the public campaign to protect Sheffield's trees has undermined any confidence in her ability to provide the city with the leadership needed to rebuild trust and faith in the Council.
"The abuse of powers perpetrated by the leader and her ever-changing Cabinet warrant her resignation. She must bear responsibility for many mistakes including pursuing an Injunction at great public expense, and using the Injunction to threaten the loss of people's livelihoods and homes, and of course, attempting to have some of us sent to prison.
"Sheffield residents deserve a Council that listens to them and respects and incorporates the input of citizens who care deeply about their community and the future of this city."
Dave Dillner, founder of Sheffield Tree Action Groups (STAG) and a Green Party member, said,
"An apology would be a start but I am yet to see one. Having those responsible held to account is what I need to see before I can accept it's over. Those who plotted to remove half of our street trees, hatched plans to frame members of the public and thought it appropriate to challenge citizens in the High Court, instead of talking to them, need to be returned to court themselves.
"Without an inquiry Sheffield Labour and the council will never have clean hands."
Cllr Martin Phipps added,
"This Labour cabinet continues to defend their actions by failing to apologise and failing to hold those at fault to account, many of whom remain in post. Sheffield deserves better than this authoritarian Labour administration. We now want to see Sheffield move past its notorious past and into a greener future."
Cllr Douglas Johnson said,
"This report reveals not just a single error or a badly-handled complaint but a system of deliberate misinformation and lies by a number of officers and cabinet members over a lengthy period. It was a sustained attack on what the people of Sheffield love.
As we have seen with the Hanover Tower cover-up, at the heart of this is a Council Administration that fundamentally distrusts its residents."
Cllr Paul Turpin said,
"Like many people in Sheffield, I am fully aware that the way the Labour-led council operated throughout the tree scandal was diabolical. Secrecy and lies permeated everything they did.
"The attempts to jail an elected opposition councillor and other brave campaigners, to bankrupt them and have them lose their jobs, was reprehensible. The impact on people's mental and physical wellbeing was devastating. It was so much worse than the many sleepless nights endured. The false accusations – the private security – the private investigators – the £25,000 a day barristers: for the Administration to admit they "got some things wrong" is an alarming understatement and is not an apology. They turned on the people of Sheffield with the full force of a twisted establishment hell-bent on tearing the community apart with intentionally divisive language used in the press and in the council chamber."
Notes
1. The Ombudsman's full report is at https://www.lgo.org.uk/information-centre/news/2020/oct/council-should-apologise-for-tree-controversy-ombudsman-says