This letter has gone to the Star and Telegraph on the closure of the Waitrose recycling site. 
We are disappointed by Waitrose in their proposal to remove the recycling point in the car park of their Ecclesall Road store. The recycling point is heavily used by customers and local residents,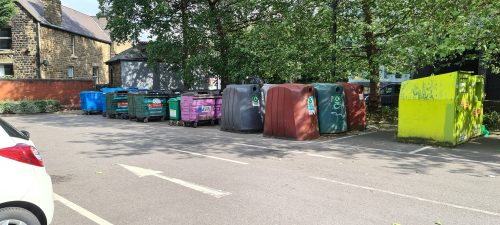 the vast majority of whom use it tidily. By hosting the recycling point, Waitrose has helped provide an important option for local people to recycle more. There has been some dumping and littering, but Waitrose could have worked to address this, which it has failed to do, despite many requests from councillors and residents.
Given their expertise, we would also expect Veolia to have been more helpful, for example emptying bins more frequently and encouraging tidy use. But has Veolia really failed so badly? The old Waitrose recycling site has been turned into apartments and now John Lewis wants to build an "e-commerce depot" over more of the Waitrose car park. This looks like an exit strategy, where the John Lewis Partnership is looking for excuses, rather than helping to provide a public service. Many loyal customers will feel, yet again, let down by their lack of care for Sheffield and its residents. We ask them to reverse this decision and would be happy to work with them to find a solution.
Cllr Peter Garbutt and Cllr Maroof Raouf, Nether Edge and Sharrow Green Party