The following letter has been sent to Dan Jarvis , Sheffield City Region Mayor, by Councillor Paul Turpin following the City Region's decision not to award the Workers' Education Association (WEA) funding for the 2021-2022 academic year.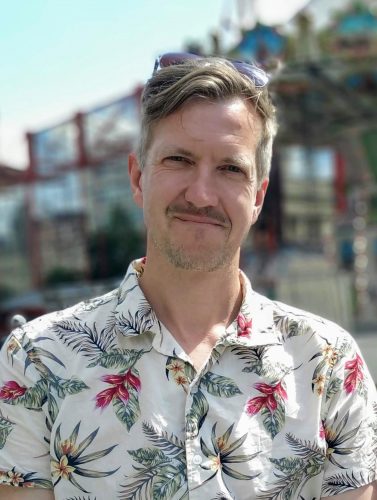 Dear Dan
Please allow me to introduce myself, I am Paul Turpin, Cooperative Executive Member for Inclusive Economy, Jobs and Skills at Sheffield City Council.
I am writing to you to express my dismay at the defunding of the WEA, as part of the devolution of adult education.
I believe it shows a lack of understanding and respect for adult education. Some of the courses provided by WEA may not lead directly to jobs and work but are highly likely to provide people with the wherewithal to pursue further learning, jobs and work.
Education can boost wellbeing, confidence and enrich lives. A healthy confident society will enrich the region and lead to social and economic progress.
Further to this, there seems to have been very little in the way of big picture thinking with the awarding of grants. With national, profit seeking organisations being successful at the expense of the WEA. These national, profit seeking organisations appear to be offering packages that we already offer, so, the overall provision of the city region's adult education is that we will now have chasms in the offerings and too much in other areas. It will also lead to competition between providers which could ultimately mean a loss in future funding if there is a surplus in a particular area or subject.
Some training that WEA offered, that I have been contacted about, is to train people how to be interpreters. There is a shortage of people with this skill and charities caring for refugees and asylum seekers have accessed this, and other courses, frequently. To the point it has become an integral part of their service.
There were courses on democracy and politics, art and history, that I would hope you see the very real value of, to people and society. They will no longer be available. How do you propose we improve civic duty and political awareness now?
I am told there will be around 60-100 educators made redundant. Can you explain to me how this will help meet our employment ambitions for the region? Can you see these skills draining from our region to places with greater respect for education and educators?
Finally, I ask what you can do to keep WEA active in our region and what funding they can receive to replace the £1.7 million lost.
Yours,
Paul Turpin
Green Councillor for Gleadless Valley Ward
Executive Member for Inclusive Economy, Jobs and Skills